Surround Them With Love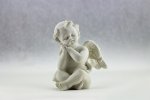 Wed, 14 Jun 2017
Dear diary...I light a candle.
My heart dropped when I heard the news,
a block of flats gone up in hellish flames;
a community – hub of family life gone in
confusion and unimaginable chaos,
occupants trapped, some unaware of the
red hot flames drifting. So much pain and
trauma for the living. Can't imagine their
shock and terror. I cried a river, wish my
tears could have put out that fire.
My thoughts and prayers go out to all
those scared. Let's hope that comradeship
and neighborly love will surround this
community, amid all this harrowing hell.