Who is Jack Winter ( Part 4)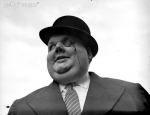 Sun, 23 Feb 2014
12.45 and Jack Winter was back in his office drinking his third glass of Malt Whiskey. He'd told his assistant, Roger Dumfries, that he was not to be disturbed until 2.00pm as he had an urgent meeting to prepare for. This was bollocks of course as he desperately needed Scotch, 2 lines of coke and a couple of blues and greens. This cocktail should keep him going until he met Patrick at the club later.
He sat back and reviewed his morning. So far so good. He'd done a deal with the Chinese which should make him a couple of hundred grand. He'd PERSUADED the Foreign secretary to recommend him to the PM for a cabinet position. He'd also managed to fit in a wank and take enough drugs to sedate the whole of his constituency in Essex.
It wasn't long before everything started to kick in. He felt good, alive, powerful, and far too energetic to sit through some committee meeting this afternoon. He called Roger.
"I've got to get back to Essex. Something's come up. Some crisis that could get out of hand."
"Oh, okay Minister. I'll get my case and meet you outside."
"No bother Roger. I need you to stay here and attend the committee meeting for me. It will be good experience for you, a chance to get your face known to a wider circle of influential people."
He loved playing up to Roger's ego.
"Thank you Minister. I really appreciate your support. I'll give you a full de-brief in the morning."
He smiled. Roger was good, loyal, but he was also a complete wanker.
Now he needed to ring two numbers. He rang the first.
"Patrick, fancy meeting at the club a bit earlier? I'm leaving the House now.  I'll be there in half an hour."
The second was going to be a little treat for them both.
"Hi Lou, it's Jack. I need a few girls for this afternoon. Give me four Latino looking ones. You know the type, olive skin, big brown eyes. Get them to the club in an hour."
Job done. This afternoon he'd let his hair down for a while. Let a couple of girls spoil him. Louise was a trusted Madame at the very best agency in London and her girls were all stunners. He'd make up something on his expenses to pay for it. It would be around three grand for the afternoons entertainment so he'd have to use his imagination. That was one thing that Jack Winter wasn't short of.
The "club" was just a short cab ride from Westminster. It wasn't really a club at all, just a private room above The Strangers Arms near Farringdon tube station.
Forty minutes later he'd paid the cab driver and was walking into the pub.
"Afternoon Jack, everything is ready upstairs. On your own or expecting company?"
Stanley Reynolds was an old friend from his University days. He'd lent Stan the money to buy the leasehold of the pub five years ago. He was in no hurry to be paid back. All he really wanted in return was a safe, quiet, private place where he could do as he pleased. There were only a handful of people trusted enough to know about The Club. It was strictly Invitation only.
"Thanks Stan. Patrick should be arriving soon. We might have some female company a bit later. Just send them up when they arrive."
They both smiled as Jack mentioned the female company. He walked up the steep flight of stairs and made a mental note to try to lose a bit of weight. He was out of breath by the time he turned the key in the door of the room marked PRIVATE.
He loved "The Club". It felt more like home than his London flat. It was one large living space with a small toilet and shower room attached through an adjoining door.The main room was equipped with everything he wanted. There was a waist high antique sideboard underneath one of the large windows. On its highly polished surface were 3 different bottles of malt Whiskey, 3 different bottles of Gin, 3 different bottles of Vodka. Beside these were crystal glasses of all shapes and sizes. Next to this was a fridge stocked with every conceivable soft drink. But most importantly it contained his blues and greens and half a kilo of cocaine.
There were 3 large leather settees that formed a "U" shape in the middle of the room; they faced a giant flat screen television that hung on the back wall.
Jack walked over to the cabinet and poured himself a tumbler full of Glenlivet. He heard the door open behind him.
"Jack you smooth talking bastard, guess who just rang me?"
He turned and saw Patrick.
"The Chinese ambassador by any chance?"
"Got it in one old son. Wants me to tender for the refurb. Even fucking told me how much to charge so we win the contract!"
"And? Whats it come to?"
"£1.6 million. But of course there'll be extras. There always are on those types of jobs. Unforeseen costs, snags, problems. I think it'll round up to a cool two mill."
"Now that Patrick is a deal well done. To celebrate I've ordered us up a few girlies for this afternoon. Should be here soon. Scotch?"
"Why not, I think we've earned it."
He poured another for himself and one for Patrick. He opened the fridge door and took out two silver bowls. Each contained what looked like M and M's. One dish had blue ones and the other greens.
"Care for something from the sweet trolley Pat?"
They both laughed out loud.
"Don't mind if I do Jack."
Patrick took two of each and washed them down with the scotch. Jack did the same.
They sat down on one of the large leather sofas. Patrick shook his head from side to side as the effects started to work.
"Any idea what's in these little fuckers Jack?"
"None whatsoever. All I know is that they make me feel great and as horny as fuck!"
There was a knock on the door. Jack smiled at Patrick.
"The re-enforcements have arrived. Come in!"
Four girls entered the room. Average age was around twenty four or twenty five. Each one with long dark hair and brown eyes. They could have been from Italy, Spain or South America. Jack didn't care. They were exactly what he'd ordered.
"Okay girls, get yourselves a drink, and help yourself to whatever you want from the fridge. Then get yourselves naked and come and sit with us."
The girls giggled but did what they were told. Within ten minutes Jack Winters overweight body was naked and being given the best blow job he'd ever had from two very attentive young women. He looked over at Patrick. There was naked flesh everywhere. He couldn't quite work out what was what and who was who.
"Oh yeh. Oh yeh. That's it babe. That's it."
His phone rang. He ignored it. It stopped. It rang again. He ignored it. It rang again. This time he reached over and picked it up. He didn't recognise the number. Something told him it might be important. He looked down at the girls.
"Don't stop. Carry on."
He answered the call.
"Jack Winter. How can I help?"
"Jack it's Harold Simpson."
Jack tried to focus. The pills were making him drowsy. The girls sucking on his cock were making it hard to concentrate. He took a deep breath and tried hard not to slur his words.
"Hello Prime Minister."
"Jack I thought you were in the House this afternoon but understand you've had to go back to Essex for some urgent constituency work."
"Yes Prime Minister."
"I need to see you Jack. Today. I've just had a long chat with the Foreign Secretary and I've had an idea that I think you'll like. Can you come back to the House Jack? "
The younger one of the two girls was doing something quite unbelievable with her tongue. He was finding it hard to concentrate. He heard himself saying.
"Of course Prime Minister. I'm coming. I'm coming right now!"