Dear Diary Some Days In My Life Contrasting Receptions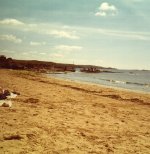 Wed, 18 Mar 2015
Sitting in the kitchen at Mum and Dads eating lunch, I tried to describe every moment of my visit to Holland. Mum and Dad were always eager to hear about my trips, though I would never have told them about the drugs, definitely something you don't divulge to parents.
"Come on then, tell us all about it," my dad would say.
I told them about the friendly people, the beaches, and how my mum would have loved it. I also mentioned about how healthy the people were, "You'd have enjoyed their food Mum," I said, knowing she was particular about what she ate.
I explained about how different the wedding was to any wedding I'd been to in England, how we all went back to the married couples house and carried on partying late into the night and early morning, while the wedding couple went on their honeymoon...but to just where I cannot remember now.
But It didn't stop there...oh no! When morning came, the guests were still awake, while me and Chris had dozed off sitting on the couch. I can remember waking up surrounded by children, running around chasing each other, little girls screaming as they were being pursued by little boys.
Desperate for a wee, I made my way between the youngsters who seemed to be everywhere, even on the stairs. Finally I made it to the toilet on the second floor. There were three levels altogether plus the lower floor. There was a kitchen on the ground level where women were busy preparing toast for breakfast, then there was an outside toilet. The front door led into a hallway, with a room to the left as you walked in, which is where me and Chris had slept, but this is all from memory, so it's kind of blurred.
On the first level is where their sitting room was, there was also another room full of unpacked furniture, which had been given to the couple as wedding presents. Some of the guests had sleeping bags on the floor which I presumed would get used at some point, or perhaps were for the children.
Then on the second floor was a bathroom and some bedrooms that I didn't go into. There were also more rooms on the top floor. This house was huge and seemed to go on forever.
As I left the bathroom, people were coming out of the bedrooms and wandering downstairs, I felt a bit awkward as I didn't speak any Dutch, so just smiled at them. There were family and friends, but also some I'd never met before, that hadn't been at the wedding.
Chris told me that the guests would stay at the house till the couple came back off their honeymoon, he said the party would go on all week. Phew! That was more than I could take and I was ready to go when Chris gave the word, I love a party, but not with loads of kids running around eating bits of toast and screaming...that was more than I could bear.
We finally left and said our goodbyes after being given toast and mugs of coffee, which I personally couldn't get enough of, for some reason their coffee tasted so good, especially after a night on the booze.
Chris took me down to the canal, where we walked for a while before deciding to drive back to his mum and dad's flat. On our last night we stayed in, as Chris wanted to spend time with his mum and dad before we returned to England.
The next day we left for home, picking up Jake on the way, we had no problems going back...thank goodness. I have to say I was glad to be on English soil once more, it's okay going on holiday but it's always good to come home.
My dad, at that moment interrupted my train of thought. "Jenny...do you remember the wedding we went to in Cornwall? Can you remember what happened In the evening? Cause that was a night I'll not forget."
I remembered all right. It was a balmy evening, we were all very merry and in the mood for doing something a bit mad, so my dad went up to the bride's mother and said; "I dare you to go skinny dipping." Well of course she was one of those people that if you gave her a dare, she'd do anything. "Come on then," she said. "If I go, you've got to go too."
So, here we were, me – my mum and dad – the brides mum and dad, the bride – her sister and husband, all got into cars and drove to the beach. It's amazing how my dad drove, but in those days no body bothered about drink, driving and it was mostly journeying down country lanes as we sang at the tops of our voices.
We finally reached the car park and couldn't wait to get out of the cars. I didn't want to think too much at what I was about to do, so running down the beach, laughing without a care in the world, but finding it hard to see as it was pitch black, apart from the sea with the waves lapping, we stripped off still giggling.
I could hardly believe we were going to do this, but with sand between our toes and feeling like naughty teenagers, holding hands we yelled out "Ocean here we come." as we ran at top speed into the oncoming waves.
It must have been so comical, to see all these naked figures heading off into the sea, as we dived in the waves, heads bobbing up and down. But then out of the dark came a glare of brightness that lit up the beach, we were all taken aback, yes...the spotlight was most definitely on us.
It was so embarrassing, because before we knew what to do next, a man came down to the shore and ordered us to get out immediately. "You're not allowed to swim here at night," he said in an indignant fashion.
The worst was yet to come, the man wouldn't turn the spotlight off, so we had the humiliation of walking up the beach stark naked. I couldn't look as mum and dad made their way quickly up to where their clothes lay, boy! Was I blushing.
Then to top it all the brides father lost his car keys, there we were on our hands and knees brushing the sand with our fingers in an effort to locate them. We spent some time searching the beach, but we never did come across the keys, it was a mystery. My dad had to take us all back to their home, but luckily the brides father had a spare set in the house. Talk about two weddings at different ends of the spectrum...but we did have a good laugh about it afterwards.