Fay's Flutter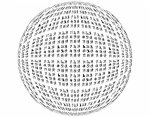 Wed, 01 Jul 2015
1 likes
An ocean of mixed rinses dazzles; 
outside it's drab; grizzled anoraks 
drift by, but in the bingo hall it's warm – 
as, pen in hand, Fay spreads her cards
before her like a florid fortune-teller.
"Eyes down, and we're ready to roll!" 
stuns the serried ranks of tables –
troops set for battle as hush pervades; 
the cacophonous crackle of an errant
pack of Wotsits warrants an avid chorus
of tut-tuts. 
"Let's get this show on the road, ladies, 
and gent! Sunset strip – 77... and 2 little ducks, 
22," as daubers daub, 19 to the dozen, 
while the odd, black square springs up, 
on cards a bit like missing teeth. 
Fay fiddles with a string of 50's poppit beads 
that fidget her neck, as familiar incantations 
set off her palpitations. "Unlucky for some, 13...
two fat ladies, 88...sweet 16, and never
been kissed, if you believe...
That's a 1 and a 6."
Then someone hollers, "Bingo!" as a member
of the elite, pink-rinse brigade checks their card, 
and you could hear the proverbial pin drop,
as she OKs it with the caller. 
Fay goes home to her lonely bedsit – dreams 
of winning, unrequited. A mug's game, 
and she knows it...poorer by half,  but richer 
for the company she craves, so it doesn't matter... 
what does is counting down the days, 
until same time next week.