Sober Tomorrow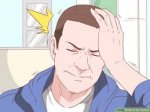 Tue, 30 Aug 2016
Sober Tomorrow
I must have slept, but it doesn't feel like it.  I tried to stop last night; I really did, but the first thing a drink does is switch off my conscience and my common sense.  My mouth is dry, my heart is racing and I sit staring not even thinking.  False blood sugar readings tell me I'm starving.  Yet my ever expanding girth tells another tale.
Staring eyes supply the brain with the day that is before me, but the brain has it's own problems.  It lost another couple of thousand cells in last night's battle.  The carnage was awful and the onslaught of Army Alcohol vicious. The stretcher bearers are silently carrying the dead away. Reason lost another battle last night.  I don't know why it goes over the top; knowing the slaughter that always lies ahead.  This war isn't going well and I can see no end.
I always plan my guilt in advance and usually neutralise it by making tomorrow the day I give up and start a new life.  There's a saying that  tomorrow never comes ! Great, it's  tomorrow isn't then !  Tomorrow I will stop this juggernaut of self-destruction. Easy really all I have to do is stop.
As I try to plan the day, I tell myself it will be different today.  I am going to quit I really am.  I can hear the me of tonight saying "Tomorrow, tomorrow I'll start…"   Why can't I just have one like a lot of people do?  It can't be hard…can it?  My other half will decline a second draught and I will have just one more, and one more, and one more.  I can't afford to drink really, but I do.  Reason is not listed on the label so I don't have to struggle with it or ignore it.  I'm made of sterner stuff. I can fight those do-gooder clarion calls to 'drink sensibly'.  That makes me laugh.  When have I ever been sensible when it comes to alcohol?
Tomorrow will be different won't it?  Tomorrow and tomorrow and tomorrow.,,