The Picture Ranch 41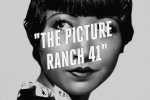 Wed, 06 Sep 2017
Miss G told me to keep driving towards LA. Chinatown, or what had replaced it. Then she told me about Patricia.
'Patricia, Marion's daughter, doesn't exist. Didn't exist. She almost did. WR wasn't having any of that. Marion was twenty three when Patricia almost existed. Marion went off to Europe for a couple of months. When she got back she had a niece. WR and Marion were so happy for Sister Rose and her husband George. Paid for the schools and all.
'When I worked at the newspaper, I found something in the archives. Not proof, exactly, but what is it they say in the movies… circumstantial evidence? A couple of blind items, you know the kind of thing. I cabled the paper's stringer in Paris. Can you believe it? We actually had a guy: on retainer, not salary, naturally. He worked for us and Reuters and most anyone who'd pay.
'"Marion Davies in Europe 1920/1? Movements? Illness? Gräfenberg."
'Anyway, I waited three days for an answer.
'"No Gräfenberg on staff at Times. Schreiber."
So I sent him this.
'"There will be."
His answer read, "Wait a week."
'It was a long week. I was excited. I didn't know Marion. What did I care if it all came out? Yes. You can laugh, I wanted to be a journalist. Even a sob-sister, if it came to that.
Finally Western Union came through with a telegram to my home address.
"Yes. Complex. Possibly. Details by Air Mail."
'That took another week. The cheapskate paid air rate across the Atlantic, but not from New York. His handwriting was terrible, for a guy named Schreiber. There was a stay in a Catholic hospital outside Paris. He had a page torn from a hotel register too. Right under the name Miss April Poole was "The Earl of Mannister". Two characters from one of Marion's better films, April Folly. Am I boring you, Fisher?'
I had yawned. I needed a drink and something to eat. New Chinatown was only a mile or two away.
'Where to?' I said.
'China City. We don't want real, we want fake.'
I had no idea what to make of that, but just kept driving towards Union Station. I wasn't going to park the car in New Chinatown or China City.
The cab dropped us outside The Yellow Screen. Gilt dragons wrapped themselves round pillars either side of the entrance. The maître d' was in black tie, I was expecting someone got up as Fu Manchu, because the décor was like the worst Chinatown B-movie out of Paramount. Except for the gigantic head shots on the walls. They were all of Anna May Wong. There were no waiters. Just cheong-sam-clad women who looked like pasteurised versions of their counterparts in the dock-side bars of Shanghai. We were shown to a booth in a separate room in back of the main restaurant.
'Dean will be with you shortly.'
The maitre d' left the room backwards as smooth as trolley-wheels on a track. One of the cheong-sam girls came in with cocktails although it was no later than 2 in the afternoon.
Dean was Caucasian. He drifted in quietly whilst Miss G and I were playing with our drinks. He bowed,
'Miss Gräfenberg.'
Then Dean bowed towards me. I didn't know the etiquette so I took a slug of my drink. It was sweeter than a Shirley Temple movie. I'd never seen the end of one of those either.
'This is Fisher, Dean. He's helping me out with a few things.'
Dean raised an elegant eyebrow. I thought I caught sight of the edge of some pancake make-up above his wing collar.
'What is it you want?' Dean sat, knees together, on a chair he had placed facing into our booth.
Miss G opened her bag and placed the puzzle-box on the table.
Dean reached for it but Eleanor's elegant hand rested on top of the box before he got near it.
'I'm looking for a boy,' she said.