Deep and Crisp and Even (Part 1)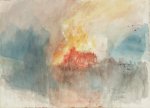 Sat, 16 Sep 2017
You forget how it once was.
Animals out all night in the undergrowth, sequestered by what the drab season has thrown over the land. One small move on the mantle of snow alerts every predator within a country mile.  So they duck and cover and hide deep down to spite deep winter.
    The land is padded and softened in every contour by the cover of late snow.  There is no killing yet, though this is the stealth season.  Now there will never be such a time again.  Diamond hard ice on the paths keeps away not only the bringer of news, but also those not welcomed at the threshold.
      It encourages the taste for drama, this scene so unspoilt that it has to be hastily trampled across, with the same kind of wrecking gesture that sent boys out to crack all the ices over puddles with their stiff heels.  It is the hush, waiting time, no-more land, quiet bygone, pretend peace held down by something hidden behind the hedgerows.
 'Are you having a laugh, writing that rubbish?'
     His first act when he unexpectedly returned was catching her on the threshold, then snatching the story, mock aggressive, from her hand.  Never even said hello, just scowled and held it high, despite her protests.  She wasn't even sure the aggression was make believe.
He lifted up her words – the beautiful translucent paper with the dainty, endangered watermark, the lilac ink she had specially sourced from the internet – to the unforgiving x–ray light which wept through the open door.  He had just triumphantly returned from travelling up north and had to re-assert himself, she realised.  His laptop bag was dumped on the rough hairy interior welcome mat, coat on the bulky, old-fashioned hat-stand.  The smell of him, freshly arrived, was like an unwanted, unpleasant item pushed through the letterbox.
   'You forget how it was once,' he repeated flatly.  'What's this fascination with mythical winter?  Deep and crisp and Good King Wenceslas chocolate box bollocks:  what's the point of that?  It was a different story getting hypothermia in some stinking hovel a couple of hundred years ago, no matter how cutie pie it may have looked.'
    He intruded into the house, horribly here.  She shrugged and vanished at an angle into another room.  There was nothing he could do to her really, she told herself.  She was sure that his sense of himself was a very insubstantial thing.  Still, she felt uneasy, seasonally ill at ease.  It was still drab January, unbearably nondescript in that uniquely repressive  combination of dead weather and no hope.  At least, that was how she saw it in her silly artsy head.
   'The boiler's buggered,' she said, trying to emulate his humorous monotone.
   'Fantastic, sweetheart. And how much is that going to set us back?'
   She hunched her pashmina wrapped shoulders.
   'Nothing.  The insurance has agreed to pay out.'
   He smiled and fractured the ice between them.  There was always this initial resentment, but beyond it (if allowed) an infuriating understanding which kept them together and which neither of them could explain.  Then he – Tommy, the intrepid and fearless midwinter business traveller- laughed aloud at being told he wouldn't have to shell out for the heating catastrophe.  It deflated him that it was resolved before his arrival, since it deprived him of the chance to rant about the energy companies.
    She – Jennifer – had bubble-and-squeak and poached eggs ready for him. It was slightly over cooked:  a punishment for some infringement left over from before his journey.  He ate it without acknowledging its imperfection. 
    'Animals at it all night!' he snorted, mis-remembering her writing.  'You're sex starved.'
    'You'd like to think so,' she said, delivering his dessert. 'Anyway, it was animals out all night.'
    The pudding was better than the main, but he couldn't have identified it.  Enough that it wasn't a cold thing, ice-cream or arctic roll.  Enough of the bloody winter outside the door.   She was looking at him in a sanctified way now.  He felt ashamed at going off on one about the boiler and goading her about her story thingy.  But he said nothing, furtively checking her face between mouthfuls of food.  Jennifer eyed him worriedly, then she sighed, rose and left the room. 
    The sigh and the exit made him edgy.  His absences –he never called them 'business trips' – were becoming longer and longer.  Why had he said that she was sex starved, like an idiot?  He surprised himself by realising that he didn't actually mind if she had been shagging someone else, as long as, please God, she did not tell him. 
    After the meal he prowled about the house in a semi-serious manner to see if anything had changed, and while his tour was underway he began to narrate a droning monologue about his business dealings.  This was designed, she guessed, to stop her asking about his real activities during the past few weeks.  Why did he only go away in winter, when she could have done with absence during the sweltering summer months when the two of them in the same space was insufferably claustrophobic?  Possibly he had a secret mistress and family who only demanded his attention during the dark months.  The thought made her snort with derision.
    Just imagine a selfish being like Tommy with kids to look after!
    She and him would never have kids.  It was definitely decided, even though they were young enough.  She wanted children as a teenager, but the moment she met him, that notion withered.  Something about him made parenthood unthinkable.  Beyond that, there was an unknown thing hidden in his family undergrowth that made her think it was best his lineage did not continue.  Not a disease or a deformity; nothing physical at least.
    What did she know about his family?  Superficially, it was more interesting than hers.  Back in the day, centuries ago, his lot had been trumped up minor gentry up in Cumberland, with buckets of money they had extorted out of the local peasantry.  Crazy Catholics they were, and in that era that went hand in hand with trouble.  They were all mad Jacobites and got involved in the rebellions in the 18th century and lost the whole bundle:  land, manor houses, money and respect.
    When he was in the process of wooing her and trying desperately to be interesting, he had mentioned his vibrant family background.  But when Jennifer had responded with interest he reacted like someone who knew he had said too much.  Only when she got him drunk had he gone into a long and confused ramble about his atavistic shame.  Somehow, hilariously, he thought it was a cause of enormous embarrassment.  'Not as if they were Scottish and Jacobite,' he mumbled.  'That's all right: shortbread tins, useless romanticism, a good selling point and all that.  But they were just useless Lakeland idiots who backed the wrong dynastic horse.'
    She had sniggered out loud at him: 'Love, that was nearly three hundred years ago.  Why don't you let it lie a little bit?'
    He shivered visibly.  'I wish they would,' he said darkly.
    A few years into the marriage she found out that he visited the place where his ancestors came from every winter without fail.  Not that there was a house there anymore; that had burnt down in the 18th century, with all the inhabitants inside.  Revenge of the locals.
    'Nice bit of perversity, Tommy,' she said.  'Other men cheat on their wives with women:  you sneak off and have a tryst with a lifeless ruin.'
   'There's a similarity there with you then,' he mumbled.
    And that was how they left it, for years.  In the summer all was fairly normal between them, with the usual deterioration of understanding the years brought on.  He usually worked in his company's depot on a nearby industrial estate, and his working excursions were limited to the occasional trouble shooting weekend somewhere exciting, like Redditch or Swindon.  Even though she would not have been able to describe what he actually did at gunpoint, she was happy that it was at least dreary and safe.  Jennifer could not have stood the idea of him being involved in anything remotely exciting.
   The second winter vision rolled over her in an avalanche two nights after his return.  What made it worse was that it was a repetition, or rather an enlargement, of a recurring dream she used to have as a child.  She was back being small, in that open autumn place, a sort of parkland invaded by all the elements.  The sky loured over her, heavy with banks of low cloud that looked like rolls of grey tripe.  The cloud was immobile and heavily ponderous, waiting for something. And she was impossibly combing the ground with her insubstantial hands, trying to gather the dancing gold and auburn leaves.  She knew that she had to put them in a pile; otherwise some dire consequence was imminent.  A watching presence behind the close gathered trees was sardonically watching her frantic effort.  Then the horseman came – too soon, too soon.  She saw with despair his black charger rearing up and disturbing the settled foliage so that it whirled away from her hands forever.  But as she cowered down before the inevitable onslaught from the horse's hooves, she saw a change in the figure controlling the animal.  He was different from the blank figure she recalled from childhood.  This rider was somehow misshapen beneath his billowing robes.  And his robes were winter white instead of black.  Her nightmare had moved on a season.
    When she came down to breakfast she was still foggy from the dream.  Tommy was gorging lemon curd toast and listening to the inane local radio station.  She said good morning, but either he did not hear her, or he was being deliberately rude.  He was sat down facing the patio doors.  A few leaves moved furtively across the stubbly lawn, reminding her of her bad dream.  He stood up quite slowly and stared out into the garden.
    The radio announcer went into the weather forecast and said something jocular about the recent whiteness.  'You never told me about it,' Tommy said.  She wasn't sure whether he was addressing her or the radio man. 
    In the left hand corner of the garden, between the shed and the compost heap was a small white mound, hard ice left over from the recent snow.  When he saw this, ten seconds after she did, he slumped against the glass of the door and would have fallen down if it had not been there.
    'You never told me it had been snowing here,' he said, staring out.  'It never snows here, does it?  Hardly ever, really, not for years.'
    She did not know what to say, he sounded so appalled.
    'And after last week's freak blip,' said the radio man, 'we can expect a more prolonged regional cold snap.  Be prepared for heavy and prolonged episodes of snow in the next 48 hours.  So much for global warming, my friends.'
    The last remark was impertinent, Jennifer thought.  But so was Tommy's reaction.  He turned and fled.  She heard him run up the stairs, and she should have followed him.  But instead, she remained in the kitchen.  She looked intently at the ugly, discoloured blob of transfigured ice in the corner of the garden, and thought to herself that she had never noticed its idiotic ugliness before.
    'It's hardly bloody terrifying, though,' she said aloud.  She watched her husband carefully, guardedly, during the remainder of the day; at least she did when he reappeared after his 'rest' upstairs.  But he only looked hollow and listless when he came back down, and that was hardly different from usual.  They watched the soaps and BBC repeats and made offhand, sarky remarks about the actors, but little else.  He fell asleep on the settee and made walrus noises that made her get up.
    Jennifer went into the kitchen and saw the black back yard vibrant with the light of reflected street lights.  She hesitated to put on the lights.  The scene was vibrant with the orange brown heaviness of snow clouds.  And there were the first few flakes as she watched in a waking dream.  They appeared like white feathers tentatively falling.  After her eyes adjusted she saw there were darker objects interspersed among the snowflakes, which she identified after a few minutes as decayed leaves. They must have been whisked up by the wind in a flurry and sent dancing down.  But the contrast between white and dark struck her as very strange, like a battle between two opposing things.
    Then the anomaly, or the illusion, was gone and she felt bereft. The air was empty, but it still promised a heavy fall.  'Go on,' she whispered, willing it.  She heard Tommy's snoring interspersed with sighing and mumbling and wished he would be silent. It took her an effort to tear herself away from the view.  Now the contrast had changed:  the whole sky was electric orange, expectant, and the garden ground could not be seen at all, so black it was.
    'Nothing's going to happen if I wait here,' she said to herself, and trod quietly past the living room and up the stairs to bed.  Tommy stirred only slightly as she passed, making her shiver. Hell mend him, was the thought which ran through her mind.  It took her a long time to find sleep and the night outside was quiet, waiting until she did.  She tried to remember what he had told her about where he came from, for it seemed important to recall it now. Years ago she had teased him about coming south, away from where his family had always lived and accused him, laughingly, of being a sun chaser.  He took it as good sport at first, then became wound up when she went on about it again. 
    'It's all right for you people,' Tommy had said.  The spite in the phrase was reserved for the contempt her had for southern suburbanites.  'You've got no bloody traditions left, except some blind, stupid notion of Englishness that goes wrong at every turn. Any bit of heritage, you'd tear down and put up a shopping centre.  The past can't be got rid of that easily, you know.'   She wondered what eccentric school of historic theory insisted that the past should be done away with, as he seemed to want.
    Another time, she recalled, he had answered the same gibe by saying it was not the warm of the south he wanted when he came down here; really, he wanted to get away from the awful snow.  'It can't be that bad,' she said.  'Not every year.'  And he said it didn't always happen, but when it did, his family were always in trouble.  There was something contained, behind the snow.  Jennifer struggled vainly to recall more, but the details would not come.  She heard him crying now downstairs, and finally there was a crack in her resolve to tumble into sleep and go where the force of winter was leading her.  But it was too later for her to struggle.  Sleep fell on her suddenly like a smothering blanket and she was helpless.
    She saw what had happened in a dream.  He was someone in Tommy's far back family who had been on the field on that terrible day at Drumossie Moor.  She saw his face close up, hard carved, shrewd eyes pathetically frightened.  Tattered clothes and scars. He merged hidden into the bramble tangle countryside, coming south after defeat with the remnants of the Manchester Regiment and hid resentfully in the rocky wilderness hard by his own estate.  Some of the tenants who still adhered to him brought him food and clothes and kept him covert in their barns and outbuildings.  Then the government agents came to the great house, making an inventory of the estate which they said was forfeit, since the owner was had damned himself by treason.
    When he heard about this he went and set the house on fire and grimly watched the whole lot perish:  wife and bairns and the bloody Hanoverian dogs who were trying to take