Aura (12)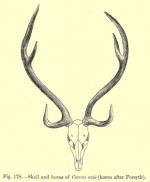 Tue, 06 Nov 2018
The tunnel rankled; they would never quite be able to fully explain it. The drugs angle became firmly established, the main point of focus. The speculative angles lent too many possibilities; it went quickly from den and hide-out to increasingly creepy, outlandish theories - place of worship and suchlike - and the lines became blurred. 
It was evident the underground passage was some kind of semi-feral living environment, although it couldn't have been in use for long. It was also eventually clear - through the recovery of further evidence - that Mhari Leask had a hand herself in its messy construction.
They worked their way backwards. 
Lang Ayre beach. They came out of the water. One murder: Paul Mowat. Sarah Sandison; Paul Mowat's girlfriend and surviving witness.
Sullom Voe: two murders. Blair Anderson, out searching for his dog at night. Mhari Leask, deep within the sewage pipe.
Blair Anderson's home was searched. They knew what they were looking for. It had shown up in the autopsy, it tied in with the growing narrative, and they wanted confirmation. 
Whilst they searched his grieving wife hovered and apologised profusely for the state of the place, although it appeared to Gillis that there was not a smudge of dust in the whole house. She was determined to make them tea despite their protestations that they were fine; they'd just get this done and get out of her hair. 
When she got muddled and gave Bain the mug with two sugars she apologised profusely again, and then she was weeping uncontrollably and clawing at the wallpaper.
The first search turned up nothing. Nevertheless, Mrs Anderson's descriptions of their finances, of Blair's occasionally covert evening movements and strange phone calls - coupled with Mhari Leask's involvement, the big what we know - were telling. 
Bain was certain, the stiff slicked-back-hair suits from the Specialist Crime Division were certain, and so they turned up again at the front door, all overly-polite apologies on both sides of the threshold. 
Mrs. Anderson again guided them through the house and again muddled their tea orders. This time they tried to think more creatively. Tried to think beyond sock drawers, cisterns and hollows. 
In the shed they hit on a dusty old vacuum cleaner and within the waste bag were wrapped parcels of white powder. 
Jackpot. A pattern was developing, and although Gillis knew Bain was glad - to some extent - that the path was veering away slightly from nightmarish tangents and occult images, the uncomfortable truth was that this was nothing new in Shetland. 
Despite its prosperity, remoteness from Britain's cities, and low crime rates, there was a large drug problem on the islands. Cocaine. Heroin. They'd seen it time and time again, tracked a dramatic rise in heroin seizures and addiction rates in the last few years. Drugs gangs from Liverpool and Glasgow couriered it in. £100,000 worth of heroin had been seized off one ferry alone making the overnight journey from Aberdeen this year.
After the vacuum cleaner, they'd gutted Blair Anderson's shed. At the back - under a rickety table - were a clutter of old, used paint tins. They were streaked with dried paint and strewn with dust and cobwebs, but in the centre there were two less dusty tins, and within these they found rolls of notes. 
Lerwick Station was swarming with SCD detectives by this point. A mass blood-screening progamme was approved, and eight months later, over 2000 Shetland men had given blood samples. No-one refused. But there was no match with the sample taken from the hypodermic needle found amongst the paraphernalia in the Sullom Voe tunnel. AB-positive was an extremely rare blood type. 3.4 percent of the population. Needle in a haystack stuff.
The spectre of the major case management team was hovering on the horizon as time ticked by and the perceived drug links widened. DS Gower had already been contacted. Bain had given up his office; he and Gillis had removed the majority of their own notes, copied swathes of the case file, 'borrowed' photos, interview transcripts and other materials and pinned them up along with press clippings in a bizarre mural in Bain's living room. 
They hit phone records. Mhari Leask's and the Anderson's, looking for anomalies and inconsistencies. Amongst the stream of Shetland area codes, they caught random withheld numbers at odd hours on both lines - sporadic late evening calls in the run up to the dates of both murders. The Leask's line threw up withheld calls into the wee small hours: one am, two am. 
Bain paid off the networks charges for number-tracing himself, but all they received were a series of phone box numbers - rural locations near Edinburgh and Glasgow (Pentland Hills and Paisley, respectively), phone boxes in Pitlochry, Perth and Aberdeen, and one right out in the sticks; Applecross, a remote peninsula in Wester Ross.
The sweep was too wide and utterly bereft of particularities to be of any immediate use to them, but they spread out a creased map, pinned the locations, and added it to their haphazard wall chart regardless.
The SCD pulled in Sarah Sandison - the sole Lang Ayre beach witness - again and again, trying different techniques to aid memory recollection; to help her recall things she may have missed, and to check for inconsistencies or errors.
They were certain at this point that the second attacker - the second masked figure on the beach - was Mhari Leask. That she was pulled along in this in some way - the phone calls, the home visits, the strange behaviour described by her daughter.
They asked Sarah to describe the events on Lang Ayre beach, and the preceding day, backwards. They asked her to repeat the story as if she was looking down on it.
Tell us. A man and a woman. A man and a woman came out of the water, didn't they.
I don't know. It could have been. I can't remember. I was so scared.
There was a woman. There was a woman there.
I don't know. Please. They had knives, they were... they had knives and masks. I can't think past... I can't see. It's not clear.
They pressed her for more details on Paul Mowat -  his private life, his social circle, his activities - but they were a fresh couple, only several dates in. She was sleepless and sick and unable to offer much more than the masks, the knives. They came out of the water.
Da Lang Ayre beach to Sullom Voe. Six hours by foot. Forty minutes by car. Had to have driven. They focused on Mhari Leask's car. Weird communications - night-time calls - visits. An established relationship. They drove the route themselves; checked passing places, petrol stations, trawled CCTV reels. Came up empty-handed. Ciphers. Dead stretches of road. Time stamps ticking by. 
One of their last acts before the file passed to the major case management team, and effectively passed from their hands, was to search the Mowat's residence. Callum Mowat refused them entry the first time they chapped on the door. He was drunk and unshaven. The second time he sat in silence in the living room while they filed upstairs and rummaged through Paul's bedroom.
They didn't turn up much. A bit of weed. They knew that already. A small bag of coke. It might tie in. It probably did. The amounts they'd pulled so far didn't seem remotely worth murdering for. It wasn't a coincidence, but didn't scream motive either.
In the darkness of his flat, Bain smoked, rearranged pins and tried to bring it round to some kind of fractured narrative, outwith the buzz and intrusive clamour of the station. He came back to the Pictish Heritage Society visitor, the click he'd felt after speaking with the part-time druid. 
There was one lad. 'Sim'. 
He used to talk a lot about committing to an idea. 
But 'Sim' had visited the society the previous year. In Shetland. The withheld numbers in the Anderson/Leask phone records threw up several locations on the mainland prior to the murders. Placement was all over the shop.
Gillis could still see Bain pacing in the lamplight, running his fingers through his grey mop. 
So what are we dealing with here? Drugs hits? But the amounts don't seem big enough. Justifiable.
There's more to this than just drugs. It's the nature of the murders. Some kind of ritualistic bent.
Then more whisky, more amphetamines. The tangents unfurled, the abstract gained form.
Why did he leave a witness at Lang Ayre Beach?
He had a quota. He had some kind of quota to meet. How has he established this quota? Are the numbers important?
Two males, two females. He didn't kill Sarah because he already had Mhari and Kerry. He'd marked them out. But he didn't kill Kerry in the end. He couldn't do it. 
He's acting within these parameters alongside the drugs work. The dealing. Drugs might be a veneer, an excuse. A means of money and travel and a reason to communicate with potential victims. Fragile people. 
I think Mhari was the seed here. He had something over her. He wanted to kill her for a long time. This is evidenced by the hole. He built this. He built this shrine, this place to kill her. The rest fell into place around her. The ritualistic elements might be another veneer, another excuse... something that romanticises it, gives it a sense of higher calling.
Gillis leaned over to the ashtray on his coffee table and crushed out his cigarette. He pulled the duvet over his shoulders. He remembered his response.
'It's all just speculation.'
The first briefing meeting with DS Gower came and went. The absence of a unifying theory behind the presence of the tunnel led - amongst other reasons - to severe consistency problems in the direction of the investigation. 
Profiling was sketchy. Gower wanted to establish the relationship between Leask and the killer. There is clear history here. We should have this down by now. He wanted to broaden the drugs connections search. Local dealers. Associates. Gangs on the mainland known to be shipping out to Shetland. Someone must know this fucker. 
Bain sat silent through this and neglected to share his theories and information. He played the island dullard, out of his depth. But Gower was experienced and savvy. He cottoned Bain's inability to work as part of a team straight off, his distrust of external agencies, his growing 'us against them' mentality. He also trawled the ballooning casefile to familiarise himself with it, and cottoned the missing items. Gaps: Phone records. Photos. Interview transcripts. 
He trailed Bain home one night and confronted him at his door, brushing past him into the living room. He took in the elaborate home file tapestry, removed him from the case, and suspended him. 
Gillis survived, but his role in the investigation dwindled until he eventually felt that he was mostly just making coffees for other people, and soon after he was moved on to another case.
*
In the muggy still of his flat, twenty-eight years later, Gillis checked his phone. 22.08 on Sunday evening. He had frittered the weekend away sleeping, smoking and thinking on the sofa. Thinking. The phone call had triggered a flood of memories and feelings about a period of time he generally refused to allow himself to dwell on. Twenty-eight years was a long time. Memories shift, become unreliable. But 1988 always brought out such a sharp, visceral response in him. Images. The sewage pipe. The tunnel. The girl in the mask. The hole.
Images.
He'd seen the photos. The hole. Mhari Leask. Bone chips. Red spritz. Sections of scalp. Organs. 
Whatever you do becomes normal. Live a certain way, do something often enough, and it becomes routine. Gillis tried not to over-analyse his existence. He knew he was socially impaired in some way. Ran on high levels of anxiety. He knew he needed to spend an abnormal amount of time by himself, in comparison to other people. But this was the first time in a long while that he'd given serious thought to the events in Shetland in 1988, and it had engulfed him. 
He looked round his tiny flat; the stacks of plates, the lamp that was always on - always fending away the dark - and the enormity of its effect on his life crept up on him. He was alone. He was always alone, he worked hard at being alone. He had allowed this to happen. 
Maybe life would have ended up this way regardless. 
He tried switching the lamp off. He lay for several seconds in the dark and closed his eyes. Dirt walls pressed in close around him. A girl cried. 
Antlers.
Blood.
He fumbled the switch back on, breathing heavily. He saw clearly what that time had taken from him. Heart. Spark. His skin felt tight and restrictive as he lay back and digested the vacant years. He sobbed softly.
*