Pontius (Ch.15): Part 1

Image: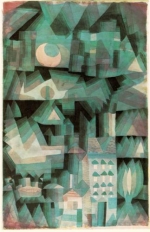 Fri, 01 Feb 2019
Chapter 15 : Pontius
Part 1  
     Pontius pressed a button on his desk. The image of one of his personal secretaries appeared on one of the vidscreens before him. He had selected that particular button because he found the voice and image of that particular secretary restive and satisfying. He had been in his office for a number of hours already today, and had presided over three or four tough meetings with outsiders. He now felt he deserved a rest. The meetings, while stressful, had been of the kind of stress which he enjoyed. He enjoyed meeting new people, and when those people were always polite and flattering to himself, the Supreme Director of an organisation which was large and powerful. Pontius was the Supreme Director of M.I.O.S.T, the Martan Imperial Outer Space Technologies group, which, despite its name was now a private and multinational organisation, although to an extent it was not private, because it was owned by hundreds of thousands of shareholders, direct and indirect, from all over Gallanol and the globe.
      The personal secretary was an attractive blonde woman, still a trainee, in her late twenties. She would not finish her training for a number of years yet. There was much for her to learn yet, and qualifications to achieve, in terms of clerical meeting work, legal matters, and record keeping. Juna was rather a nervous sort who seemed to hold him in some kind of awe. Little did she know how much he really thought of her, and the sexual fantasies his mind sometimes wandered into concerning her. As a worker she was conscientious, working to the best of her abilities, which were not great. Like the vast majority of his head office staff, she was competent, not brilliant.
     Most of them seemed to flag in their efforts from time to time, particularly first thing in the morning, just before lunchtime and drink breaks, and later in the afternoon as the day wore on. Privately he had always been rather annoyed by the careless attitudes many of them had towards their work, when their thoughts began to turn to less productive matters. They had chosen this career for themselves. If they did not think the work was important or did not feel suited to it they should go elsewhere. It was not his fault.
     Pontius had chosen his own line of work and pursued his career with vigour. It had resulted in the pinnacle of success, which he had resided in for these last ten years. Every day he was keen to work. He had known what he wanted and gone for it. Much hard work had got him where he now was, which was even harder due to the pressure of the huge responsibilities he laboured under. He was well suited to his position, his stamina was superb.
     "I want a flycar now," he said crisply. "I have done enough work for now. Maybe this evening I shall come in and deal with some of those papers." He only added this explanation because he wanted to encourage Juna to feel more comfortable with him. The social gap between a Supreme Director and a Personal Secretary was however a large one, and he guessed that the volume of work which he gave his personal staff was such that they could never see him as a friend. He was confident enough to assume that they all respected him. They certainly showed him respect. Everyone around him showed respect, even the Board, who in the modern competitive climate could be expected to keep leading executives on their toes. It was a measure of his ability. He had not put a foot wrong.
     M.I.O.S.T. was holding its own in the Space Race thanks partly to his own insistence on keeping the organisation at the vanguard of scientific discovery, and by continually expecting the best from the workforce. In many business organisations keeping costs down was the driving force which could lead to survival and success. Space technology organisations, together with other multinational science and technology centred organisations, had to take a longer term view. They were driven by a different kind of competition. This was the essential message which he had to give to his own organisation. If M.I.O.S.T. pursued the relatively simple goals of maximising its profits and minimizing its costs it would not survive into the long term. Short term success would destroy any chance of spending sufficient resources to stay ahead in the Space Race in the long term. If M.I.O.S.T. turned its back on deep research and training, concentrating on space products, they would inevitably soon lose their technological advantages. The competitors would learn to produce the products M.I.O.S.T. made through industrial espionage and the ending of long patent terms, as well as through their own developments. The advantage would be lost and profits would collapse.
      Pontius was not the person responsible for introducing the long term strategy. One man, even a Supreme Director, was too small for that. The strategy had been instituted by the M.I.O.S.T. Board forty years before, when it was privatised, and had even been implicit in the contract of sale of shares drawn up by the Martan Imperial Government when the sale went through. Share sales were restricted to ensure that no large investors could bid for large blocks of shares. Takeover bids by competitor multinationals were thus barred. The rules of normal free competition which underpinned modern international economies were thus restricted on the understanding that progress in space technology required a more stable economic environment. Competition was healthy, but it had to be between large and stable rivals. If a true monopoly were to occur through takeover bids or mergers competition would end, and the cutting drive of progress would come to an end. Such an organisation would have sat back and enjoyed its profits, content and lazy, unwilling to proceed towards the furtherance of mankind's knowledge and abilities.
    In competition M.I.O.S.T. and its competitors needed to develop space and technology. This required funding more than profit making departments could provide. Thus for specific projects there remained government funding. M.I.O.S.T. received research grants, not only from the Martan Imperial Government, but also from the governments who wished to be involved for the benefits which might accrue to their own labour forces, from projects M.I.O.S.T. might develop within their borders, notably Gallanol-Galdellyn and Ossland, Kelmar, Mandol and others. Some funding came from governments who also supported M.I.O.S.T.'s rivals, for the same reasons. M.I.O.S.T. Funding also came from many commercial organisations for a variety of reasons. They hoped to benefit from contracts M.I.O.S.T. might issue in the future and wished to have a foot in the door of the organisation to enable them to better compete for the work. They might also be able to buy or develop side products from future discoveries. They wanted technological knowledge as it became known, as the price M.I.O.S.T. paid for their funding. Banks, trust funds, pension and insurance companies might sometimes invest with M.I.O.S.T. for guaranteed returns.
    Pontius had followed this long term strategy, perhaps more than some of his predecessors, of which he was very proud. It had given M.I.O.S.T. great success. Funding in the modern climate had not proved difficult. M.I.O.S.T.'s overall operating results were always at a massive loss, but funding was always available from somewhere. Shareholders were given fixed returns so they did not mind.
       The console buzzed and the picture of Juna reappeared only some seconds after it had emptied. "Your flycar is waiting Sir," she said. Pontius left his office, with the portraits of previous directors and pictures of prototypes and spacecraft, which lined the walls.
    He went out into the main office where many of his personal secretaries and staff administrators worked in one large room. He wondered whether he had been correct to take out some of the artificial wall divides which had divided the room until two years before. He had wanted to ensure that he and his top managers could keep an eye on the staff. There had been evidence brought to his attention that some of them had not been working as hard as they were paid to do. Time records and performance levels had shown that standards were slipping. He could not allow that so he had removed the divides, although many retained individual rooms due to the nature of their work elsewhere in the building.
     Now the auditors had unearthed new evidence that having too many people in one large room was proving a distraction. Some individuals were spending far too much time watching what was happening on the far side of the room or who was coming through the entrances. They were walking around the room in order to ask for advice and striking up friendships with members of their opposite sex, when previously this would have been restricted to the proper time and place. His own top managers were among the culprits themselves, or otherwise they were working too hard to be bothered with what other people were doing. Pontius was annoyed with himself for his own indecision on the subject. It would not look particularly good if he were to replace the divides after such a short time, but precious parts of man hours were being lost all the time, and he needed an efficient office so that he could hold the organisation together effectively. His motto was to 'always act decisively and in time.'
      As he walked through the room secretaries lifted their eyes from the computer screens or communication vidscreens they were absorbed in. If they were high enough in the organisation and felt confident enough they said 'hello' or maybe a few other words. Pontius was always ready with a quick quip or a kind word to those who invited it. It was part of his job. You could not remain too aloof. Indeed it was one of the things he liked most of all about it: The respect people gave him and the opportunity to show his own ability to be effective on all levels.
      Pontius left his own personal office, the doors opening as the Personnel Camera picked up his familiar image and opened in advance of him, so that he did not even need to slow down his steps. This was new technology. M.I.O.S.T. had designed and installed it on their space stations to prevent the possibility of unauthorised saboteurs circulating on the large stations. It had amazed him that saboteurs and spies had ever managed to get on board their stations, given the rigorous checks which were always made before lift off from the Gallano Planet. Some had slipped on board by using cunning disguises to evade detection, or by planted spies who worked and studied for years in the organisation before achieving sufficient qualifications for space. These were people who must have received intensive training by the rival companies or terrorist organisations who supplied them. Their earlier training made them quick candidates in the MIOST Training Programmes. MIOST had tightened up on that too by keeping and receiving full detailed records on the backgrounds of all candidates at each stage of qualification and promotion. Any candidate who made unusually rapid progress or who enrolled with MIOST later in their career/ education path was thoroughly vetted and questioned on his or her previous life. Sabotage on space stations had now almost completely disappeared, the remaining incidents being protests and psychological reactions by weak employees suffering from personal psychological problems. MIOST were working on the eradication of that problem too by psychiatric report and reviews at various stages of career development, and methods of restoring employees' motivation at times of depression. So far the results had been good. Either potentially unstable characters were being weeded out of the organisation at earlier stages of career development or were being given treatment. It was thought that no organisation could ever prevent all potentially weak candidates from being employed, and many employees who went through problem periods could be happily adjusted, either by their own maturing, based on experience, or by the aid of motivation therapy.
     Pontius strolled out into the Long Corridor. This was a part of his relaxation. He always enjoyed the sense of his own self importance as he walked around the MIOST Central Headquarters. This was the centre of his own empire and MIOST was one of the most powerful organisations in the world. In his job he regularly met elected Presidents, constitutional Monarchs, powerful Generals, and the Directors of Multinationals which dwarfed the smaller nations in economic importance. He enjoyed meeting these people because he was always in a strong position to bargain with them. He was on equal or more than equal terms with most of them. There was nowhere higher for him to go. He would not have exchanged jobs with any of them. He was where he wanted to be in life – at the top.