Colours for Kids 9)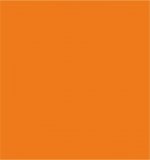 Sat, 27 Jul 2019
Oranges and clementines, satsumas too,
carrots for dinner or a snack to chew,
orange goldfish in a bowl swim round and round,
traffic cones with orange stripes
warning us all there's a hole in the ground,
the glow in a fire or flame that's hot and bright,
the middle 'get ready' sign of the traffic light,
big round pumpkins that are cut to give a fright,    
– made to look like faces for lanterns in the night.
A further item for the collection that was started during the IP on single colours at the end of March. There had been others writing about 'orange' at the time, so I thought I'd wait before doing orange in this children's series.