The Wee Small Hours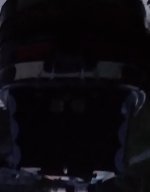 Sat, 23 Oct 2021
The Wee Small Hours
It seems that the night and darkness in general are dominating my memories and my writing at the moment.  I suppose it's only natural as we approach the clocks going back.  I have always had a mixture of feelings about reverting to GMT as it were.  That extra hour in bed was a novelty; yet the sleep thief always took back what it owned in the Spring!
I find it ironic that as I grow older and sleep, even simple rest seem harder to embrace.  My body may be still, but my mind is always moving.  Yes I know we dream etcetera, etcetera… but I am referring to the chosen thoughts as well as the ones that intrude without knocking.  I could go on and on about sad times even fear-filled nights, but if I can celebrate one thing it is that now I embrace the sleepless hours as well as the soothing darkness.  Much of my creativeness is borne from the absence of solar stimuli and distracting daylight.
As a schoolboy I could 'sleep for England & the Commonwealth' as my mum would say and even when I started on the Footplate the habit did not leave me.  Although the 'cracks' were starting to appear.  I remember one experience from those railway days in particular.  I had started work at around teatime on the Friday and the usual distracting shapes and sights of a cross-London night freight kept my attention on high alert.  Fourteen hours later (yes dear reader I will spare you the blow-by-blow account and the reasons for so many hours) I sank into my old feather bed and the urgent desire of a still growing body sank me into a dead sleep so deep that a close too thunderbolt would have been wasted on me.  I did not wake until the Monday…what a waste!
The cycle of day into night, night into day will always be a contrast for me.  I am easily distracted and daylight offers plenty of opportunities in that way. Paradoxically I am not a 'night owl' and the ceaseless battering of thoughts often terminate my slumber very, very early and long before the dawn.  I suppose I am to thinking in the dark and imagining as an owl is to hunting.  Only when the dawn breaks does my mind say "stand down, dismiss! "