Offences Against The Christmas Spirit (A list of crimes and offences against the sacred Spirit of Christmas) by Mr Alfred N.Muggins
Image: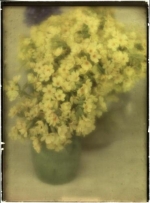 Wed, 05 Jan 2022
1 likes
People who shout or are rude to retail staff during the run up to Christmas, treating them as if they are slaves or mere servants, despite being fellow democratic voters with the same human and workplace rights (and feelings!) (although may be extended to the whole year. Perhaps the Christmas Spirit can be used to do good generally throughout our society the whole year round! Christmas Spirit and generosity, and decency could become the basis of a whole new legal system?)
Greed and avarice (including jealousy). These tend to be quite strong at Christmas time, particularly amongst children and young people who have been taught to want and to be very greedy. They think they can slob around doing very little work and expecting their parents and grandparents to pay for their lavish and lazy lifestyles, (and just because some of them live in, or visit homes at Christmas which have dishwashers they believe they don't have to take a hand in clearing up the pots. They just assume the artificial intelligence known as dishwasher will do it all for them, and leave dishwasher stacking and unstacking to the few who know how to do it and can do it competently!)
People who take their Christmas trees down too early. To be directed most particularly against the people (relatively few, to be fair) who take their Christmas trees down after boxing day and before the new year. These people are obviously quite ignorant of all traditional Christmas customs and are quite ignorant. Unless they have the excuse of coming from a non Christmas (non Christian!) cultural background they will have no excuse and their democratic rights should be taken off them, until they have practised at least three consecutive Christmases in a correct way, without a-taking any trees or decorations down before at the very least the 2nd of January. In fact Trees and decorations should not ideally be taken down until the 5th of January, which is the final twelfth day of Christmas, or the 6th which is the day after the last day of Christmas. (maybe financial penalties should apply to such people, but maybe, just maybe they should be allowed to exercise their own judgements on this point? Some of them doubtless have the petty and self serving excuse of having to go to work after the holidays' or during in the case of quite a few workers, and not having the time to take the decorations down on other days. In my opinion their employers should cut them a bit more slack, and perhaps we could have a particular extra bank holiday on the 5th or possibly the 6th of January (or both?) in which we can all take or Christmas trees and decorations down at the same time, instead of the willy nilly mess that exists at the moment with people having a complete free for all in the taking down of decorations!
     We at the Muggins household experienced a very distressing 'fait accompli' this year in which Mrs Muggins, my usually very kind and generous wife, donned the mantle of a dictatorial Boudicea or Thatcher (or even Bloody Mary! Although unfortunately not the far more measured Elizabeth 1st, our greatest Queen of past history). She hired the services of our 14 year old grandson in a coup d'etat of fearful and undemocratic proportions. This dismantling of our most treasured decorations (much like the dismantling and dissolutions of the monasteries in Henry's reign!) was quite painful, particularly for those of us returning from work duties to find they would not be allowed to continue with their Christmas festivities upon only the second day of the new year, a sacred Sunday, and the day before a national bank holiday for the new year's day, which fell upon a Saturday this year, was  to take place!
     Our beloved White Christmas tree was unceremoniously stripped of its baubles and lights and dragged upstairs by 14 year old grandson and placed (to add insult to insult) upon my computer chair in my study/office, in front of my computer where all the erstwhile Chronicles of me Mr Alfred Muggins have been compliled and typed (and which should , one day, hopefully after my death be turned into a museum or library of my collected works so that visitors and fans of the future my come to and gather, perhaps even as part of the tourist trail, to see the place where Alfred Muggins compiled his histories, fantasies and historical dramatisations, and his journals of normal (or perhaps abnormal?)life!
Mrs Muggins' behaviour has put me in mind of using her in a new book or series of writings I propose to write, in which she descends as a wicked witch, much like the White Queen of Narnia, to take the throne of England or Britain from our current elderly Queen, banning Christmas, as did Mr Cromwell for a time (Oliver, not Thomas of course!) and setting the whole nation (or nations) to do away with German Christmas trees forever, with absolutely no thought of modern democracy at all, and putting the whole nation to work, in a vicious five year plan of cleaning programs, and getting rid of Santa idols and Christmas cards everywhere!
Receivers of presents should put their own rubbish in the allotted bins and please try to do some recycling at the same time, as your black bins really will fill up if you don't, ( and Santa's servants may refuse to take your overloaded and overflowing bins away!)