Gladys Aylward 2 - How Gladys helped her entire family
Image: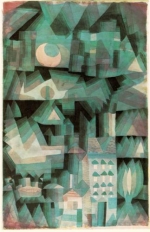 Mon, 17 Oct 2022
When not hard at work in her many positions of ecclesiastical service, Gladys thought of her family.
Some of them were stuck at home in Harrow, Kenton and Wembley and had dull jobs and not much money.
Gladys created a game they  could make and market
MAYHEM!!
All that was needed was sewing kit, gardening tools a JCB and anything in the kitchen that came in handy.
The aim was to make loads of money.
Her family got there first and did very well out of it.
------------------------------------------------------------------
Gladys often returned home from the missions although she went back at christmas tide.
A large gathering at her old place in Kenton first played the game together on the second night before christmas, just before Gladys flew back to China.
They all played for all they were worth - young and old alike.
Everyone was delighted when the prize of lucky and amazing winner went to wee Mayzie Frankeldot, who was adopted by kind Auntie Mina Back in Zeist,
Mayzies entry was called 'Let's make the bed'
This very creative little person used the whole of Gladys' feather poster. She covered it with flowers she wove into a posy.
She then added a little patchwork coverlet that she sewed ar lightening speed.
She was (not many folks know this) also the first known pioneer of Rag Rolling as she used Gladys' dishclout and gently applied multi layers of colour.
Mayzie was a worth winner and Gladys soon sewed her a fab multicoloured jacker on her traditional treadle sewing machine.
A good wholesome time was experienced by the entire gathering.