Disassembly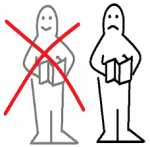 Wed, 20 Jun 2018
Congratulations on your acquisition
Of your new söndrig relationship status
We hope you were not greatly inconvenienced
By the recall of the previous version.
This flat pack may seem narrow but all parts
Required for disassembly are present.
One flat, walk-up, unfurnished
(Hex key required to open)
Twin inflatable mattress, deflated,
Two forks, five spoons, and a carving knife
Dishes to be shipped later.
(You were drunk when you packed that suitcase.
Continuing disassembly while drunk may void the warranty.)
The diagram on page seventeen will explain
How your life may be retrofitted with these parts
And note the warning on page twelve
Concerning breakage.
It is best to have a second pair of hands
To hold your former status while you loosen the connections.
Given your present circumstance
You may wish to use your feet.
Concerning the fresh start you requested
There may be parts left over
(There are always parts left over)
They are both essential and inconvenient
And may not be discarded.
(Remember the warranty.)
For stability, bolt yourself to the wall
Using the provided kit.
The room will stop spinning eventually.