Complaint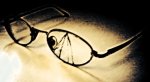 Mon, 07 Apr 2014
When I started out on this site I noticed a few poets that I then tended to follow because I liked their styles. The first was Silver Spun Sand with her delicate details of unique description. There was Bear, whose poems often seemed to me, rather obscure and needed thinking about. I liked that and so I thought about them a lot and then made comments based on erroneous conclusions, which he graciously accepted without making me feel too foolish for having got it wrong. And then there was Rhiannon. I loved her heartfelt poems - especially those on the subject of nature, taking us with her on special outings to her local beauty spots. I found these trips really refreshing - and so I started to follow her, too.
At the same time as discovering and following the work of these and other writers on the site, I was also posting poems of my own and loving the comments I received. If truth be told, I also loved getting emails. And of course, you get loads - not only when someone comments on your poem, but replies to your comments on other writers work. And then there's the comments other writers make on the work you commented on, and so on. And so, the more you comment, the more emails you get. I read them all. 
I noticed very quickly that Biggus posted three pieces every day. There was something sort of reliable about the fact that no matter what, he'd always be there, and so I started to follow him. And there was denni - she always cheered me with her fun and honesty. I started reading Linda Wigzell Cress, and guess what, I started following her too, along with Denzella, Jenny and jolono, Stan and celticman. Canonette and VeraClark, I couldn't miss, nor Parson Thru, the lovely hudsonmoon , Luigi and Elsie Katz. And scratch. Ed Crane has always been a favourite of mine. Where are you, by the way? 
Last year, I attended my first abc meeting to listen to writers reading their work. It was a great evening and my husband, John and I were lucky enough to get to share table with RJF who was reading some of her work that night, and her friend, Julie who had come along to keep her company. So now I follow RJF who is currently posting chapters of her novel - a great story which I am enjoying immensely. 
I always try to read the works of prettyrose who knows just how to make me smile and keep on writing, and more recently, Starfish Girl and JeanD. What has happened to the day? It seems to slip away without me noticing. 
At first I tried to fit in all my reading, commenting and replying by getting up an hour early, or going to bed an hour later, and then both. I had to pack in my job in the end to allow myself more time to keep up - (well, I was going to quit the job in any case and take a break to try and write something, but to be honest, I don't really have the time to write much any more).
I hardly dare to look at the site incase I find something else - someone else I might be forced to follow. Like this morning, I read a piece by TJW, and was hooked. The same thing happened the other day - I started reading a piece by TFH and was blown away. If you haven't already discovered him, I recommend you look out and read his stories as soon as possible. He read at the last London meeting and it was a real treat. It was so great to hear everybody read their work and I was also happy because even though we were a little late arriving, we got to sit at the same table as RJF and friend again. 
So what am I complaining about? Well, it's not that I want people to write less, or for less people to write. What I would like is for more people to write less interesting material so that I won't feel compelled to keep on reading it. And it's getting worse. By that, I mean it's getting better and better and I can't keep up. I'm now thinking of getting someone to take on half my reading load and perhaps comment for me, but it will be difficult to find someone convincing enough - with my ability to misconstrue and read too much into what normal people seem to understand without any trouble at all. 
So please!!! Have a care and either cut back on the posting, or if that's not possible, make it less worthwhile. I can't take any more.
Bee x