Crunch Time (The Unwanted Revolution – By pricing!) (Or is it more of a Coup D'etat than a Revolution?) (By the Energy Companies? The new rulers of western (or is it just lap dog Britain?) society?) by Alfred N.Muggins : Part 2
Image: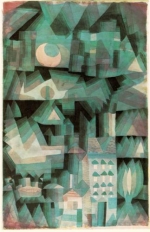 Fri, 30 Sep 2022
Part 2
7/9/22
    A new Prime Minister is chosen by the Conservative Party, to replace King Boris, who has lost his crown, but not his head! New Queen Dizzy Miss Lizzy (Liz Truss) has been chosen, but dark clouds of worry crease the brows of the intelligent and wise, because at a time of rising inflation and likely government spending to protect the people from the inexplicably high energy prices, she pledges to deliver 'tax cuts' to 'grow the economy'! Alfred could not see how anything was about to grow, at a time when any business having to guzzle gas, and even electricity, might find there was no longer a profit at the end of a working day, and would quite likely be forced to close down, pushing millions suddenly out of work, and closing large sectors of the economy overnight!
    Alfred assumed this growing of the economy was probably a dream fantasy by an overkeen politician, whose dream of becoming a Prime Minister had just been made a reality. Obviously if energy prices were allowed to go up to this extent there would not be much of an economy left, and it would certainly not be growing as millions would be cast out of work as the economy shrank, and households would go bankrupt and unable to pay. He realized that Liz was around about eleven years younger than himself, so maybe she had been rather young when Margaret Thatcher did her heavyhanded experiments on the British economy, and told the British public they could all be houseowners one day, and anyone could start a successful business!
    Surely this can't all be the work of Vladimir Putin? Has he engineered the fall of western capitalism, by his invasion of Ukraine? Has his own Russian economy proven more resilient than western, and central, and, these days, a lot of eastern Europe too, despite Russia's sad losses of manpower and destructive expenditure of its arms stocks? For sure Putin continued to sell gas and oil to Europe even after the invasion. It was the Europeans who tried to sanction Russia, but they needed Russian gas, and oil, so they didn't stop buying it from Russia altogether. Now Putin recognizes that with a military machine stretched and ground to a halt, and running out of ammunition, one strong card he still has is to deny the European nations most dependent on Russian gas their supply. So the pipelines are suspended, excuses are made to stop supply, and Germany and many lands in central and eastern Europe will feel the pain, or should Alfred say, more specifically, the cold this winter! This is indeed an effective weapon which he has, although he will be hurting Russia too if less is sold.
(to be continued)