1. Anahata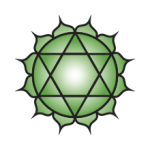 Sun, 22 Oct 2017
1 likes
Look in the heart;
in the centre of its chakra
is David's star.
In the Roof of the World,
they believe
it holds the indestructible drop
without which we cannot pass
to another life,
not even that of a cockroach.
Anahata governs love,
passion and devotion,
without which we cannot reach
the clear white light,
nor boddicitta
where the shepherd
and the boatman
rank above the king
in the brightly shining mind.