3. Are We Not All Humans?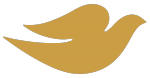 Mon, 23 Oct 2017
Where the coiffeured fool
is king, enlightenment means
making things whiter.
There is no elite:
we are all equal: though some
more so than others.
Society splits,
is delaminating; are
we not all humans?
There must be no "they",
no rage-pointed-finger "you",
there is only we.