Bronte's Inferno XII (Special Instructions)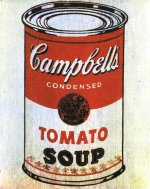 Mon, 31 Jan 2022
1 likes
I fell asleep around half-ten. An hour later I woke up. Some one was hammering on the front door or my head. Or maybe both. I stumbled to the door, tripping over the walking boots I'd left in the middle of the floor. On the other side of said door was Andrej, the DPD guy. For a change, he wasn't trying to leave me with a delivery for someone a dozen doors down.
'For you today. Is important I think. Special instructions.'
He held up the piece of paper he held in his hand. The package was on the ground at his feet, its stiff cardboard soaking up water from the puddle on the concrete. I hadn't ordered anything, unless I'd been drunker than I thought, in the last week or so.
'What special instructions? Something to sign is it?'
'No. Is read this papers.' He waved the paper and I saw that it was a single page.
'But no signing. Nothing to sign.'
'Yes, but just usual, that both sign. Is funny, isn't it?. Never had special instructions like these before. I wait, you read.'
The single page had a dozen-or-so lines of the usual Charnel House documents' copperplate on one side only. So I read them, but not out loud, you understand.
'Here is a box. It may be empty, it may not. You cannot know until you open it. But then you cannot know whether it was empty when it was shut. It may have contained dreams,demons or disco biscuits. Any or all of these. If you open the box, they will escape. If you do not they will find a way out and leak slowly into your life. Or not. One thing is certain, there is no cat inside this box. Imagine if this box contained everything outside it. Imagine if it contained only string, or sub-atomic particles, or quark, strangeness and charm. Imagine yourself as Pandora. Or Pygmalion. There could be anything at all in the box. Even soup, yes. There is no limit at all as to what might be in the box.
Until you open it, of course.
Consider this a gift, conditional on signing the contract when we meet again later today. You will be unable to open the box, until the contract is signed.
Until later'
It was signed with the – by now familiar – goat's-head-shaped initials.
'That's it, I've read it. Now what.'
'I take selfie with you, Sir.'
'Proof of delivery?'
'No, you might be famous. Ordinary people don't get special instructions,'
We posed for the camera.
'I don't think I'm going to be famous, Andrej.'
'Not even 15 minutes?'
Then he gave me a delivery note, from a carbon papered pad, of which we both signed the top copy. The box was still intact, though its bottom was soggier than a Celebrity Bake Off loser's victoria sponge. I looked at Andrej's signature on the paper in my hand: child-like letters, full and round, carefully arranged on the paper.
Andrej Warhola waved as he got back in the white van.