Inter Alia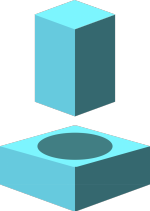 Mon, 02 Nov 2020
Among others:
I have been a sales clerk:
after sales for
a palace in kit-form
to a sheikh in far off Dubai
or sending a lorry-load
of not quite the right bricks
to Teesside builders.
I was a teenage bridegroom,
drinking Strongarm,
amongst others.
Not quite fitting;
I sat on the high stool
in a long-countered post office ,
all sandstone without
and dark wood within,
stamping family allowance books
and misplacing transactions
until Wednesday's reckoning,
amongst others.
Odd outsider,
I filled in strange sheets
with numbers about beef futures
and corn harvests for a company
I didn't even understand.
I designed a board game
on the graph paper provided,
instead of depicting
those statistics,
amongst others.
And then
- in uniform -
a square peg
getting corners knocked off:
more crammed in a slot
than a round hole.
G9309425
J/T Bloggs, Sir!
Mask off, mask on,
in nine seconds.
Mask on for almost
a quarter-century
amongst others
Professor Longhair:
friends on one hand's fingers
known in two pueblos
to middle-class kids
and Erasmus hopefuls
as the cheapest Profe
in the whitewashed towns.
The Spanish defence
still has you
amongst others.
Six months of a Rhineland
dream fell to dust and ashes,
burned by the hidden evil
no hope of treatment
no comfort blanket
as Engländer
amongst others.
In the north's outpost
of hipsters, freelancers,
side-hustlers and BBC
assistant producers
Didsburying from latte
to sourdough toast
and smashed avocado,
still, even there,
amongst others.
Across nature's boundary
into white rose country,
where everything is bigger
better, bluffer, bloodier
and Keith Lemon
impressions fill the ears
until you stop noticing:
here you are
as you have ever been,
amongst others.
Footnotes:
*"Mask in nine": we practiced for nuclear biological or chemical attack annually, rather dilatorily in my case it must be said. Three words are the best amount for a slogan for the average squaddie to remember, the theory was if you got your respirator on within 9 seconds you would survive the attack. No-one believed it, at least not when I served.
*The Spanish Defence is, of course, a chess strategy: however, the Spanish translation of 'I can get by' (in a language) is 'puedo defenderme', that is, 'I can defend myself'.
PS Engländer is german plural for English (people).