Money for the Circus 7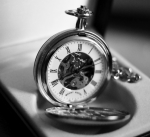 Fri, 14 Jun 2019
There's something else different about this circus poster. At the bottom, it says
"Admission £5, Under 12s free with accompanying adult."
Marcus kicks at a polystyrene burger container. Yelps, someone's put half a brick in it. He must be distracted, he hasn't fallen for that one for ages. He sighs, he'll get to that circus, if he has to pay a fiver. He knows he could pass for under 12, but who would take him? Not Gran, for sure. Next Friday and the Circus will leave, there's time. There's always time. Marcus ferkles around in his pocket, two coins; a big fat two quid and a 50p piece. Enough for a half-fare return to Halifax. To do what? Wander round with empty pockets. Could do a bit of begging but plod moves everyone on.  No, better stay in Welland, go for a mooch about down by the canal. It's a sunny day, or at least sunny enough to make being outside better than in. There's no hurry, he'll take his time going down the hill.  
On the Welland Bridge Marcus strains on tip-toe to look over the stone coping down at the River Calder. He's decided to see if the swan has hatched those eggs from last week. So naturally he passed Gas Street and the cut down to the canal for a quick look. The swan is going downriver, three cygnets behind. There had been four eggs. Marcus shrugs. The hatchlings are struggling to swim even with the current. They'll sink or swim. Just like people do. Or don't.
On Gas Street there's an abandoned shopping trolley that hasn't made the canal. Morrison's is uphill by quite a way. Why do people steal them? Morrison's is nowhere near any of the pubs. A runner thuds past on the tow-path, Marcus has stepped aside, but doesn't get any thanks. By the first lock, Marcus sees something shining in the dewy grass. He wanders over expecting a tin can or some druggy's tinfoil.
But no, it's a watch. One of those fob-watch thingy's that opens like a door to show you the time. Marcus picks it up. The metal is yellow, probably brass. He presses the winder at the top. Gran likes all those programmes where people buy and sell things at auction that they've found in the attic or paid too much for at car-boot sales. Sure enough the watch opens. It's still going. The time is about right, he supposes. Marcus doesn't carry a watch or even a mobile phone (ha! As if!) there's an engraving on the inside of the case.  Just an initial and a name;
M. Lawrence
Lawrence is Marcus's surname. Gran says it's very common in Jamaica, where his dad came from.