More Trouble Every Day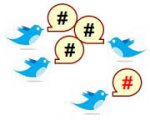 Sat, 16 Jul 2016
2 likes
And the cavalcade continues
a parade of blinkered fools,
distracted by the siren call
of twitter feeds and hashtags.
Every pixelled heart and tricolour,
every signal of our assumed virtue
makes not a whit of difference
to the numbers of the dead.
"I'm about to get sick from watching my tv"
my mobile, my tablet, my computer
my Dick Tracey wristphone
my electronic conscience.
Enough.
Vote, lobby, campaign,
mobilise, energise,
participate.
The revolution is not being televised,
but the counter-insurgency is.
While the cavalcade continues
we parade like blinkered fools
sedated by the dying fall
of protest songs and anthems.