First Love - Tender Love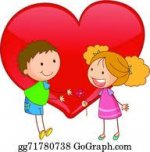 Fri, 29 Jan 2021
First Love, Tender Love
Dear Anne,
'What might have been' a phrase so worn an yet so true and in those hazy, melancholy moments my wandering mind still tracks back to those days of adolescent innocence and the growing pains of love. Fifty years ago we started our journeys of love.  You went on to unknown realms and in a parallel dimension I laboured to recreate the magic of our time.
Fifty years and time still growing and I still remember that shy yet tender kiss.  Still at school yet far from being children our adolescence was in full flight and young love like the welcome buds of spring flourished in awkward, yet gentle hybrid mixture of carnal imperative and companion love.  I never got to tell you why I wouldn't see that film and you mistakenly thought I didn't care.  Well, truth is I was scared because it was a Cert 16 and I was 15.  My fear of wrong was misunderstood and our paths diverged forever.
I need to set the record straight, but do I have regrets?  Damn right I do! Yet if I could roll back time would I?  No! Those uncertain moments as we explored each other's emotions had to be.  For me I learnt of love so pure and gentle.  To have worn a path of familiarity and to have settled for mediocrity would have been a crime against fantasy.  For we were learning and as my first love you were a gentle teacher.
You lit a fuse that after all this time is still glowing; not for times past, but for the hope and innocence; the purity of unspoilt affection, nay true love in fledgling form.  What would I say if we met? Polite enquiries of grandchildren, a life apart from me? No, I would engage your look and stare without regret deep inside and simply say "Thank you Anne"
My teenage first love