When do I cry?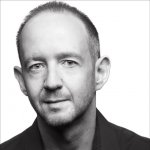 Sat, 29 Dec 2018
When do I  cry?
I am sat in my favourite seat watching the sky lighten as the seemingly eternal winter night begrudgingly gives way to the pale blue fingers of a feeble December dawn.  I often sit here and write.  The house sleeps, the village sleeps; only the wind whistles and moans at having to be up so early.  The only weakness I have permitted is that of fairy lights dancing on a soon to be laid to rest Christmas tree.  Amidst this tiny window of calm I can think, reminisce, philosophise and even pontificate at the state of my world and the one in which I live.
Today I am waiting to cry.  Yes cry, but I can't.  There is a numbness in my soul, which like the man-flu I've had for over a week will not shift.  I am waiting to mourn the death of someone who like so many was taken far too soon.  Isn't there a real irony in that phrase 'far too soon'? Too soon for who?  Most certainly for the departing soul and often for the close friends and family, but let's be dispassionate and get real; in a world of 7.6 billion it means far less.  I guess its how the world survives.
I see flowers on freshly tended graves, tied to railway bridges, roadside lampposts and other memorial markings.  I partly understand the grieving; it's almost a way of hanging on to something; albeit a memory or an inability to accept loss and follow a rite of passage in order to move on.  Don't you just love those words 'move on'… They have been given as advice to me in the past; usually as a metaphor for 'tough, that's the way it is so forget it' and that is normally what happens because it has to.
So I sit her having begun this piece looking for a eulogy and ended up with an examination of my own soul and what should have been grief.
Death has come close this last year.  Those who follow my writing will have learned of Grace, a 15 year old I taught who found life too much. Then two friends in a mutual help organisation lost a father and a husband respectively.  Me?  I lost someone who was part of my life for over ten years.  He was gifted, young and a bloody good actor. In 2016 we trod the hallowed boards of the Royal Shakespeare Theatre in Stratford upon Avon in a Midsummer Night's dream.  We had appeared in a good many Shakespearian plays with a local am dram group in the Northeast, but never dreamt (pun intended) of reaching such dizzy heights as the RSC in its cradle of culture and spiritual home.
The difference between Andrew was that he could really act, and proved the point before becoming a fully professional actor shortly before his passing.  I resist the temptation to say untimely because that would insult his fabulous achievements and tremendous courage. I often came close to missing my cue or forgetting a line because I was watching him in awe, next to him on stage.  He had a true comedy gift that if I a honest I was envious of.
The tears I mentioned at the beginning?  I don't know; maybe at his funeral or at some poignant moment in the future when I am looking back.  I played Snug the Joiner, a simple man with clumsy emotions.  He play Thisbe a sensitive soul unrequited in love and the tender heart Flute the Bellows Mender.  Few saw Andrew's sensitive side or ever felt his pain.  A young man of forty who dared to follow his dream has gone to join the mysterious realm commanded by Oberon, his Queen and the fairies of that fanciful astral plane.
Goodbye Andrew… a giant in life