Eulogy

Image: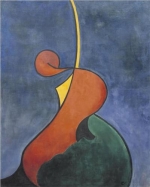 Thu, 24 May 2012
"The examination is at an end"
started that summer,
with you eating Trivial Pursuit
segments of pizza
off the board game of our plate. 
You gave me a turret
from your fairy castle birthday cake,
sure to bisect
the marzipan pitched roof
from the icing shaft
(you'd been revising phallic symbolism in art;
here the hours paid off
in an everyday, non-academic way.)
At sea
we ping-ponged messages
off Freudian satellites,
clogging extraterrestrial veins
with flirting;
The moon an end-on slab
of platinum,
the colour of your skin. 
University ruined the magic:
its Scrabble board of opportunity –
each attractive new character rated
according to its fructicity,
with X's scoring highest.
My new flatmate Kara
listens to the Shipping Forecast;
her vibrato thighs
trembling beneath her half-tucked-in
work shirt, as she walks around the flat
singing a semi-sensical song
whose subtext drowns
and reincarnates you
in one breath.