Chalk And Cheese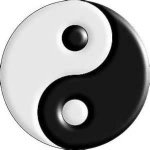 Mon, 13 Jul 2015
We were alike, him and I, but very different people.
He was a hoper, a dreamer, a romancer. He saw the world through a pair of glasses that I could never wear. He saw the good in people.
He was always smiling. That soppy smile that Jehovah's Witnesses have even when you tell them to fuck off. The kind of grin that makes you think they've just found an oil well in their back yard.
Me? I fucking hated the world and most of the people in it. I rarely smiled.
He was the intelligent one. At 14, he already had "O" levels in Maths and English. My education went in another direction. I fingered Janet Potter behind the caretakers shed and smoked my first joint.
He was sporty. He liked to run. He ran for the county, even had a trial for the under 16's England rugby team. My running was for a very different reason, and my trial ended up with me spending a year in borstal.
At 19 he was at Cambridge studying Law. I was in Wandsworth sharing a cell with a seven foot Rastafarian called Jacob. We also studied, but not Law.
He married at 25. A great looking girl called Mary who he met at University. He wanted me to be his best man, but I was otherwise detained.
He became a barrister at 30. He bought a house in Surrey. Mary had twin girls. They had a golden retriever called Rusty.
I started a "security" business. Me and Jacob looked after people. People who needed a bit of muscle. They paid us well. I bought a flat in Hackney.
At 35 he had his own Law firm in the City. He ran the London Marathon and raised over £20,000 for Great Ormond Street. They named a heart monitoring machine after him.
I expanded the business. We now supplied doormen to bars and clubs throughout London and the South East. I watched the London Marathon from my armchair with a large glass of scotch and two lines of coke.
At forty he'd semi- retired. The Law firm was making him bundles of cash and he only went into the office two days a week. He'd become a big fund raiser for various charities and was an ambassador for GOSH. There was talk of him getting an OBE.
I was busy. In my game you've got to be on top of things otherwise there's always someone else wanting to take it away. I had over 100 men working in various clubs in and around London. I sold the flat in Hackney and bought a posh house out in Chigwell and fitted it with the best security system money could buy.
We met up for dinner on our 45th birthday. Just me and him. Just like old times. A posh gaff just off the Tottenham Court Road. I was late as usual and he was sitting at a table in the corner. I couldn't believe it. After all these years we both turn up in the same clothes. Dark blue suit, white shirt and brown brogues.
We talked, laughed, ate, drunk and reminisced about days gone by for hours. He left first. Said he had to be up early for a charity gig. I gave him a kiss and he was gone.
I heard the gunshots seconds later. I heard people screaming outside the restaurant. I ran to the door and saw him there on the pavement. He died in my arms. Still smiling.
I helped carry his coffin at the funeral. He was my identical twin brother and I loved him.
No one has ever been charged with his killing.
Police suspect it may have been mistaken identity.