Monroe (3)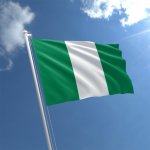 Sat, 13 Oct 2018
Mark Latham arrived at St Leonards primary school at 10.55. He walked up to a small reception area and waited for a petite middle-aged woman to stop shuffling papers. She looked miffed at being interrupted and spoke abruptly.
"Yes?"
Mark smiled.
"Can I speak with the Headmaster or Head Mistress please?"
The woman looked at him with contempt. She responded as though telling off a naughty child.
"We don't have one of those at this school. What we do have is a Principle, also known as Head Of School."
Mark was in no mood to receive a lecture on political correctness. He didn't get to bed until after midnight and was up again at 5.30. He desperately needed coffee and a bacon sandwich but there was no time, Frank wanted results. He chose his response carefully, speaking slowly but firmly. At the same time he pushed his ID along the counter.
"Okay, let me start again. My name is Detective Mark Latham and I would like to speak to either Mister or Mrs Head Of School. Now please."
He emphasised the word "Now."
The woman's attitudes changed in seconds.
She pressed a button on an intercom system. "Mister Clark there is a Policeman here to see you."
Within seconds a very nervous grey-haired man was rushing towards him.
"I'm Rob Clark, Head Of School. This way please."
He ushered Mark into a small room behind the reception area. They both sat down. Rob Clark's voice was shaking.
"How can I help? What's the problem?"
Mark tried not to laugh it was obvious that Mister Clark thought he'd been caught watching porn on his laptop.
"It's about Thomas Sago."
You could feel the relief in the air when Rob Clark heard the reason for his visit.
"Oh. Thomas Sago? I'm afraid he's not in today. We've tried contacting him but with no response. I've had to get another teacher to cover his class. Unusual for him, he's a very reliable young man."
Mark took his time before delivering the bad news.
"Look, Mr Clark, Thomas Sago was found dead at his flat early this morning. Were investigating the circumstances around his demise and I need to see all the records you hold for him."
Rob Clark's face went a strange shade of grey. He put his hand to his mouth.
"Oh my god. That's awful. Of course, we'll help in any way we can."
He picked up the phone on his desk.
"Joanne, can you get the personnel file for Thomas Sago and bring it over to me. Quick as you can please."
There was a short period of silence before Mark started the questions.
"What can you tell me about Thomas?"
Mr Clark shrugged his shoulders.
"Not much. I interviewed him for the position. He had a good CV. Seemed competent enough and to be honest we desperately need teachers, so he got the job. Bit of as loner, never came to any of the staff functions after work. But his work was good, he was thorough, the kids liked him."
Mark listened closely. It was the second time Thomas Sago had been described as "a bit of a loner."
"Was he close to any of the other teachers? Obviously I'll have to speak to each of them, but anyone in particular I should start with?"
Before Rob Clark could answer, the door opened and the same grumpy woman Mark had encountered on reception placed a file on the desk.
"The personnel file for Thomas Sago sir. Is everything okay?"
He dismissed her with a wave of his hand.
"Yes, it's fine. Can you organise the staff to be available at lunchtime? The Detective would like to speak with them."
He looked over at Mark.
"Is that okay?"
Mark nodded and then looked at Joanne.
"You first. I'll need to speak with you first. Be back here in fifteen minutes."
He did that for two reasons, first because the School Secretary usually knew all the gossip about everyone and secondly he wanted to make the grumpy old cow sweat for a while.
------------------------------------------------------------------------------------------------------------------------------------------------
Sandra Bennett stared at her laptop. Thomas Sago wasn't on Facebook, never had been. He didn't have an Instagram or Twitter account either. It was unusual for a man of his age not to use social media. Two years ago she'd done a course on Computer Forensics.  She'd made friends with a guy that worked for Barclays. He was an absolute genius when it came to computers. He could hack into any site and showed her a few different techniques. She couldn't believe how easy it was to get peoples personal information. It had come in handy on a number of cases and she was confident of finding out about Thomas Sago. But so far she was drawing a blank.
She googled the name of the school he worked at. There was a list of teachers and his name was mentioned but there was no photo or background history on him.
She couldn't find him in the birth records in the UK for his date of birth. This meant that he was probably born outside the UK. Sago was a very popular surname in Japan, but he definitely wasn't Japanese! But it was also popular in Nigeria. That seemed more likely.  After thirty minutes she found him on a Nigerian Genealogy site. Thomas Jonathan Sago, born in Lagos on 21/3/1982. She also had the names of both parents. After another few minutes she found him on the attendance records of Latmos Comprehensive School in Alimosho which is forty miles outside Lagos. But the information ended when he left the school in 2000 at the age of 18.
To become a Primary School teacher he would have had to get a degree. So where did he go to University?  Nigeria or the UK?
 She was beginning to get somewhere at last. Her phone rang. It was Mark.
"Hi Sandra, I've got his mobile number from the school records. It's 07786 487261. He's been at the school for two years. I've also got a copy of his application form. Loads of info on that. I'll take photos and email them over."
She punched the air.
"Cheers Mark. You're a star."
She knew immediately that 07786 numbers were allocated to Vodaphone. In just a few minutes she'd be able to see all calls made to and from that number in the last few days. Before she had a chance to search it she noticed she had mail in her inbox from Mark.
It was Thomas Sago's application form with all his personal details. She printed off the pages and began to read, all the time cross-referencing with various web sites. None of it made sense.
In fact, the more she found about Thomas Sago the more of a mystery he became.