Secrets and Seashells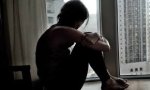 Mon, 11 Aug 2014
1 likes
With damp, reddened eyes, she emerges
from her foetal position and hears
the familiar "ping" of the microwave.
The Sainsbury's meal for one is ready,
as are the two cheap bottles of vino.
Eager to drown her existence.
She eats slowly but drinks quickly.
While Billy Bragg sings songs about
Chasing Rainbows and unrequited love.
Afterwards, in her room full of fresh air,
she whispers secrets into sea shells
and dreams of lovers that never were.