The Vessel Overflows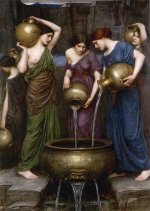 Tue, 04 Oct 2022
2 likes
Sadness lives
in my shoulders.
I have long housed it there,
as worry chose the stomach for itself.
There isn't much of me,
my mortal shell.
Five feet, two inches
of tight-packed hell.
Compact. Dense.
And tense.
The well-worn face is bloated with emotion.
Have you ever harboured demons?
Jump ship. This vessel's set to overflow.
If feel is all I am
and feel is me
am I allowed to ache
allowed to bleed?
My own mind making worms' meat out of me.
What of anger?
A small black pocket in the heart
contains the taste of ashes.