Curtains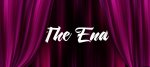 Sat, 16 Oct 2021
2 likes
The cinema was in the basement
of an imposing Art Deco building;
it was the place for our weekly fix
of Westerns and animated cartoons.
We did not care that marble stairs
led to a first-floor, well-filled library;
we wanted Roy Rogers and Tom Mix.
Unsupervised, during the interval,
we played cowboys and Red Indians
galloping around the auditorium
castigated by the theatre's usherette.
It was a time when adult viewers
were still allowed to smoke cigarettes
even though it was a kids' matinée. 
Over the years the audience dwindled,
it was decided the curtain should fall
and we children were left high and dry
not understanding the reason why 
Mickey Mouse or The Three Caballeros
would no longer appear on the screen.
Our dream palace had lost its sheen.
When, later on, it became a bingo hall,
whereas the children were left in the lurch
it provided entertainment to the grannies  
who would flock to the place to play lotto
in the evening, after attending church.
The novelty lasted only a few months  
because the foundations were derelict. 
It was then the council issued the edict
that the edifice had to be safely restored 
or else be forever consigned to oblivion.
The owner of the cinema was the dweller
of an apartment on the second floor.
Without hesitating expressed the opinion
that it was better to use it as a wine cellar.
© Luigi Pagano 2021