I Have Planted a Seed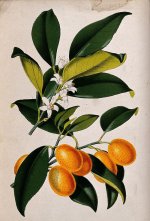 Thu, 25 Apr 2019
1 likes
I have planted a seed
in a terracotta pot;
a Citrus japonica variety
of the fruit kumquat.
 
I have been informed
by those in the know
that with proper care
it's quite easy to grow.
 
Amateur gardeners
often make mistakes;
I keep my fingers crossed
hoping this one takes.
 
I love this tart citrus fruit
especially when it's made
into delicious jams
or lemony marmalades.
 
Its trees are self-fertile
and the yield is prolific
but beware of root rot
which can be morbific.
 
The abundant harvest
will satisfy the demand
of people like me,
a discerning gourmand.
 
© Luigi Pagano 2019