An Immaculate Deception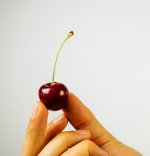 Tue, 07 Jul 2015
Mary's mother had said
that she ought to tell Sid
that he definitely was
the father of her kid.
But to take this action
the girl wasn't sure
as she'd told the boy
that she was still as pure
as the driven snow
though she'd lost her cherry
to a lovable rascal
from County Kerry.
She always told the truth
but she made an exception
when she informed Sid
of the immaculate conception.
© Luigi Pagano 2015