Parallel Lines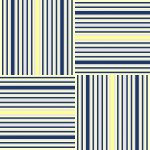 Sat, 28 Apr 2018
For maths and geometry
I fail to find much use
and I cannot understand
the role of the hypotenuse
In fact the whole subject
is certain to confuse.
If I don't recall a formula
I will look for an angle
to fathom out the area
of a right angle triangle
but all my calculations
will end up in a tangle.
Amid my fellow students
I am definitely a misfit.
In the exam's room
I do a moonlight flit
as I'm unable to work out
the line of best fit.
People might criticise
the extent of my stupidity
yet scientists have reached
the apogee of absurdity
saying that parallel lines
will meet, if taken to infinity.
© Luigi Pagano 2018