The Works Once... poem 1st draft.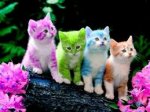 Sat, 13 Jan 2018
The Works Once.
I was the works once, bright, shiny, deep,
took classes in earlier years, listened sweet.
I spoke in five languages, heard the bird's roar,
through the wind, asmack at the front door.
Then the wind slowed, became a soft breeze,
and all my works christened, had tiny soft feet.
and I loved the morning, and the afternoon,
couldn't wait til evening, years passed too soon!
Once their feet had grown, and moved away in flocks,
I turned back into works, and began to write books.
I was the works once, as I passed through the land,
it's as I was written in deep rifts of silver-soft sand.
Not quite forgotten, for my genius, my characters 
enshined in film, cartoon, and lots and lots of print.
Not quite recallable for all those years away,
It's as if I had a playtime, and led myself astray.