Captive Audience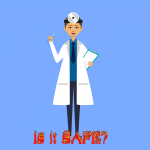 Tue, 08 Aug 2017
Listen, I've got something I want to share with you, but you must promise not to tell anyone else. Let me whisper it to you very softly - I don't like dentists! I know it's not a very unique thing to not like dentists – maybe the freaks amongst us are those that do like them. However, I reckon I've come across my fair share of difficult ones and that my dislike (if not justified) is at least understandable.
There was the dentist who claimed he'd take away my fear by hypnotising me, whilst he simultaneously stripped off his tunic to stand magnificently priapic before me in an old-school, string vest. There was the dentist as a kid who told me I had teeth like cricket bats (not what you want to hear when you're fourteen and sensitive about every aspect of how you look). He was the same one who told my dad to "discipline" my eight year old self when I wouldn't open my mouth for examination.
There were the plethora of dentists I visited once over the years to never go back to because I didn't like their choice of magazines in the waiting room, their receptionists, their piped music, hell, the general cut of their jib. I know the reasonable amongst you may suggest the only constant in this sorry pattern is me, but I tell you, it was them. All them.
Weirdly, I really liked my penultimate dentist (penultimate as he's the one before the one I'm going to tell you about), but even that didn't end well. He was patient, eccentric (a quality I always look for in my medical professionals) and his surgery was crowded with the sculptures and paintings he presumably worked on in his spare time. I gave him my usual schtick about hating dentists through my intense fear of them and he indulged me by explaining everything he was doing to my mouth, as though I was six. I don't think he gave me a sticker with a smiley face and 'you've been a brave girl' on each time I visited, but I'm not totally sure he didn't.
Anyway, between the first treatment and the second for two root canals, he died! Damn… Not sure there's a message here other than keep your teeth clean, kids and be kind to your dentist.
So, I'm in France, with toothache and functional, but not dental-technical French. When our lovely friend found me a dentist in the town and an appointment was made, I ummed and aahed along a long walk to a lighthouse – pain and fear in mortal battle with each other. Pain won and so I ended up in the surgery of my final dentist.
In that way they tend to be, the surgery was painted a calming, soft yellow. It was a purpose built space and a long window looked out on a vibrant, fern-filled garden. On the walls, however, were black, wooden frames packed full of pinned butterflies and other insects. For me, the messages were at best, mixed.
The dentist himself was small, a little stooped with a look of mild, ironic amusement fixed on his face. We muddled by in our bitty French and English and I finally got the relief a temporary filling brings. He said I must go to my dentist when I was back in the UK and I told him about my dead dentist. He shrugged and asked if all the dentists in the UK were dead? In retrospect, I wonder whether this was an attempt at dentist humour (don't give up your day job!), or some veiled, Brexit dig?
As we were cleaning up and swilling down, he asked me a question in sudden, perfect English. "Do you like gliders?" The question threw me and I answered in the only way I know how in situations like these – with a polite, incurious lie. "Yes, yes I do. I like them very much indeed."
Mon Dieu, but that opened the flood gates. I reckon I was there another fifteen minutes, listening to his (still perfect English) tales of flights and wing-spans and wind conditions. What I don't know about gliders ain't worth knowing. I am the font of all things glider. The glider god, if you will.
So if you want someone to listen to your stories, it's very simple – become a dentist. There's nothing like a drill in your mouth to get someone to pay attention. And let's give it up for the evolutionarily shit nature of teeth; proof, if we need it, that we're not meant to live forever.
P.S. I don't think my French glider guy will be my final dentist, but a girl can have her dreams, can't she?