Knock Knock - part 3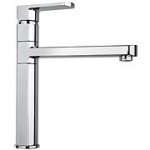 Sun, 02 Sep 2018
1 likes
Boo who?
... so, last but not least, replace the worn olive and after smearing it with silicon sealant, or winding it with PTFE tape, reconnect the radiator.  I must say – and controversial I know, but - it's silicon sealant for me every time.
And job's a good 'un – one fixed radiator leak!  The solution brought to you as usual by 'Archie's Handy' youtube channel, the place on the internet where the tips just keep coming.
Here's the plumbing joke of the day and a short, but sweet one this time – just like my better half, Mrs. Bernice Flood!
A plumber finished with his girlfriend this weekend – he said, "it's over Flo." 
Over Flo?  Overflow?  Geddit?  Of course you do.  See you next week where we'll be wrestling with the demon that is Plumbers' Knock.
                                                                                           *
"I don't think you needed to end like that", said Bernice as she closed the bathroom blind.  "You don't want people spending the week thinking Plumbers' Knock will be hiding out in their bidets.  All that talk of demons, they won't be able to sleep!"
Archie grimaced and then turned his frown upside down when he realised Bernice was looking at him.  "I'm pretty sure all seventeen of my viewers, persistent and loyal enough to keep watching, will manage to hold their shit together."  His use of the forbidden word rolled pleasingly around his mouth, even more so when he saw the reaction on Bernice's face.
"Archie, I don't know what's wrong with you at the moment", Bernice glowered.  "You're becoming courser and courser the older you get!
"Anyway, let's do our best to get things back on track – I've been thinking, and what about some merchandise?  You know, a link from 'Archie's Handy', that people can follow and buy stuff attached to the show?"
"The show?" Archie gasped.  "The show?"
"No, wait, hear me out.  I was thinking maybe a mug with you on it.  Or a baseball cap? What about
some engraved wrenches or a plunger with 'Archie's Handy, alright!' written on the side?"
Archie met the suggestions with the disdainful silence he thought they deserved.  But when Bernice changed tack and began talking to him about the possibility of a theme tune ("I think the opening to 'Howard's Way' might be nice?"), he left the bathroom sharpish to prevent the growing desire to ram the aforementioned plunger down Bernice's throat becoming a sorry reality.
                                                                                   *
From: Pauly Flood
To: Archie and Bernice Flood
Morning Wood (some things never get tired)!
And I'm getting serious today… mindful even.  To know yourself is to know your wood.  Whether it be aspen, poplar, or even cottonwood, know your wood and respect it for what it is.  I thank you.
The Tree Felling event starts at half past one this afternoon and I. Am. In. The. Zone!  No tree, nor tree feller (tree fellah?) – however tall or girthy, will deter Pauly Geraint Flood.
If I win the tree felling, the consequence is I earn the right to join the crowd pleaser that is Hot Saw!  My very own chainsaw, teeth bared to the crowd – a methanol fuelled bastard – ripping apart those saplings.  Beware, I say, for the axeman cometh!
By the way, still not heard from you and frankly, I'm a teeny weeny bit pissed off by your seeming lack of interest in my life… Oh well, catch you tomorrow, Pauly xx
                                                                              
                                                                                 *
Don't cry – it's only a joke!
Dealing with Plumbers' Knock, or Water Hammer as it's sometimes called, is one of the most serious challenges the modern plumber can face!
Why, you might ask?  Well, the issue is it can be caused by so many things and you have no choice but to start somewhere and keep on chasing back through the pipes until you get to the source of the banging – or the knock, as we say in the trade.
A good place to start, especially in older houses, is the noise comes when a water valve is shut off and all the water crashes into the valve at one go.  In this case, what you need to do is shut off the water at the main and then open the highest tap in the house and the lowest tap.
Once you've done this, run between the two taps and turn them both off when you hear spluttering from one or other of them.  Then it's hello, quiet house.  Goodbye, plumbers' knock!
Another short, but sweet plumbing joke of the day (that's the way I like my jokes and my women, isn't it Mrs. Flood?)
What do you see a plumber never do?
Bite his nails.
                                                                                     *
Bernice had something to say.  Bernice always had something to say.
"You know, Archie.  You're still coming over as a little… cold.  A little unapproachable."
"It's the nature of the beast, Bernice.  I'm unapproachable on account of being virtually there on a bloody computer screen.  Ergo, no one can indeed approach me!"
"My point exactly!  You need to make real eye contact, touch real hands.  What I'm considering is some personal appearances.  You know around Basingstoke?  In the centre?  Maybe at a couple of bathroom showrooms or a DIY store?
"I think now you're up back up to twenty four viewers, you're like a minor celebrity.  Let's get out there and meet your people.  I think you're ready."
Archie stood up from the corner where he'd been crouching to inspect the pipe to the washbasin and went to look down the toilet; or into the void as he liked to think of it.  Archie looked into the void and the void looked back into Archie.  His thoughts were rebellious, although cowardice or self-preservation (is there even a difference?) kept them un-verbalised.  Fuck Bernice and fuck plumbing, he thought.  Then he went downstairs to make himself a cup of tea.
                                                                                   *
From: Pauly Flood
To: Archie and Bernice Flood
Morning Flood (ha, bet you weren't expecting that bad boy)!
So, I lost the competition – tenth place out of ten, but I don't regret a minute of it.  I've learnt so much about the art of woodchop… about myself really.  To extend the tree theme, I think I've truly grown.  From small acorns, big branches develop, or something like that.
The good news anyway is that Hans is going to be fine.  It was only a small chop and to be honest, he shouldn't have been standing so near to me.  The doctor has said to him you really can cope with only a couple of fingers on each hand, particularly if you've still got your thumbs.  So, a big phew there then!
Besides, Hans has no hard feelings.  I caught up with him in the hotel lobby this morning and although he still looked a little groggy after surgery, he went out of his way to speak to me.  "Fick dich ins Knie, du Arschloch!" he said, which Udi assures me means - great to meet you and have a good journey home.
Still peeved not to have heard back from you, but I guess the world of plumb is as high (water, lol) pressure as ever, so I'm not too mad.  By the way, can you pick me up from the airport?  I get in at seven this evening.
Now, I know you like a joke, dad, and I like me a joke too, so I'll sign off with one:
How long have you been chopping wood? 
I'm not sure, let me check the logs.
Boom boom and see you later, Pauly xx
                                                                                  *                                                    
(Thanks to proplumberbrisbane.com.au for the plumbing jokes!)