R.E.I.G.N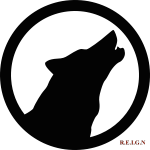 Fri, 10 Nov 2017
1 likes
Prologue. 
            You don't have to do this.
            I grip the bar knife in my hand even tighter and swallow, hard. It's right, the voice. I don't have to kill myself but the alternative feels much worse. Because, I'd rather die than be dragged back behind those cold stone walls and wrought-iron gates. Because going back meant facing everything and being reminded more so than I already was, of what I had done. 
            I lick my lips, my body trembling from the inside out. It's the least I could do. A life for a life, some would say while someone else would mutter "coward" under their breath and it's a fact I can't argue at least not at the moment. In a lot of ways, death is easier. The whole purpose of the jail system is to put criminals behind bars so they can live with what they've done because living and remembering has always been much harder than just dying.  
            You don't have to do this.
            The voice is softer this time and as tears well up in my eyes, I catch my reflection in the mirror and my mother standing behind me. Her kind eyes and flowing brown hair, coming down in delicate ringlets past her shoulders. She smiles at me and I blink wearily back, feeling unworthy of her kindness and sincerity. I hadn't been able to place the voice before but now, now its familiarity rings through me and I can't imagine ever wondering about its origins. It had been my mother's voice the whole time and paired with the hallucination of her at my lowest points, she looked just as I had remembered her last. At peace and smiling. Always smiling.
            My heart skips a beat and I grip the sink with my free hand and the bar knife with my other until the pressure makes the handle burn against my skin. I know that like the voice, my mother is a figment of my imagination. A figure conjured in my time of desperate need as my internal clock ticks away in the depths of my twisting stomach. I don't need a rocket scientist to tell me I'm running out of time. A decision needs to be made and it needs to be made quickly. 
            They're coming, the voice in my head says except this time it sounds about as frantic as I feel. I blink at the mirror and my mother fades away leaving behind an empty space behind me that leads into an equally empty stall. I wanted to run and hide but I knew how pointless that was. Hiding was stupid. Running albeit aimlessly was reckless. They would find me and grab me and then...
            I let the thought trail off and close my eyes, swallowing again only to find a lump forming in my throat. Decide. Decide. Decide. I pull the knife up, holding it under the dim light in the bathroom in the equally dingy and grimy bar they had practically chased me into. The patrons had barely batted an eyelash as I weaved through the crowd expertly, pawing my way until I reached the bathroom and locked myself inside, grabbing the bar knife off the kitchen counter at the last second. I was running out of time but I didn't have the courage yet. 
            But, just as I allowed myself to wonder why I couldn't do it, I blinked and saw her standing behind me and just like my mother she looked just as I remembered her too. A heart-shaped face, delicate skin as white as snow and covered in a thin layer of sweat. Her hair pulled back into a hasty ponytail and her breathing a little heavy as an easy smile spread across her lips, a smile aimed at me. Innocent. Unsuspecting. Undeserving. I watch feeling completely horrified as my tears start to slide down my cheeks and the skin around her neck melts away, revealing muscle and tissue until it becomes clear that it's not just melting but shrinking and suddenly it looks as if something has taken a bite into her and pulled out a chunk. She starts to bleed almost instantly and I watch as it flows out of her, staining her clothes and the walls behind her and around her. Whatever is biting into her is digging into her and it's a force I can't make out and she's bleeding out, gurgling as her eyes roll to the back of her head before she falls to her knees. I swing around to face her only to see her hit the ground and then she's there, lying in a pool of her own blood with her head barely attached to her shoulders near my feet. 
            I place a hand over my stomach, feeling just as sick as I had been that night and stumble to the other side of the bathroom, my back slamming against the wall as I slide to the ground opposite her. Her body is slanted and her face is turned on her cheek in such an angle, her dead eyes are staring right at me and each passing second fills me with even more dread and misery than I think I can take. My heart is heavy and I'm sniveling, like a baby, leaking not just from my eyes but my nose and mouth. Uncontrollable sobs as my head begins to throb. It's not fair. It's not fair. It's not real. 
            Why did you do it? 
            The voice fills my body again and I throw my head back against the wall, the pain instant and fiery but it's exactly what I needed to snap out of it. 
            It's a question I can't answer. One that I could never dream of answering because...because I had tried with all my heart to hold it in and back. Urges, that's what it came down to but back then they had called it "instinct". 
            My stomach reeled at the word. Instinct. Like I was some sort of animal, as if I was something short of human. Humans had instincts too but their instincts translated directly into choices. Live or die. Die or live. Be dragged back to the Academy, to my nightmare, to the very place I still believed had awakened that…that…the same monster that had ripped that poor girl…
            Why did you do it? 
            The voice is more urgent this time and even after all the long weeks of hearing it, I can't bring myself to answer it makes me pull the bar knife against my chest as my tears fall even harder and when I look at her, there's a flicker of life behind her eyes and her expression is fierce and unforgiving. 
            "Why did you kill me?" She asks casually, reminding me of the tone people ask about the weather. But, it makes my mouth dry and the room is spinning so fast I just want it to end. I can hear them, inching closer to the front of the bar. The door jingles open and I know they've arrived just the same way I know their burly presence and hooded bodies don't even make the humans in the bar bat an eyelash. They walk, unnoticed, with precise movements. They know where they're going. They know what they're coming for and I know that if I don't move quickly, I'm going to make it worth their while. 
            I look down at the knife, another glint catching in its shiny surface and I can see my reflection. Where was the girl from six months ago? The one who had been happy living with her family? The one who had gone to a regular school with regular kids? So much had changed and yet, they were still changing. Living in whatever cruel world my parents had left me behind in was getting much, much harder to do. I refused to go back. Going back meant submitting. Going back meant accepting what I was, a creature, a monster, and a murderer I knew nothing about nor wanted to see ever again.
            Their measured footsteps enter the bar and just as they all file in, I have the knife pressed against my tendon and I'm breathing heavily, trying to summon the last bits of my courage. I take one more look at her mangled body and her dead stare and it's all I need to drag the blade across my skin. Blood gushes out instantly and there's a fiery pain that fills my entire hand and arm but before I give myself time to focus on it, I grip the blade and drag it across the other, digging deeper this time, my blood spews and spits out before I drop the blade on the floor and watch as my blood flows out around me. 
            It's fast and given my timing to plan it all, I'm impressed with myself even though there's no time for celebration. I sink to the side, the loss of feeling coming just as quickly as the blood which feels cold as I sink into it, opposite her. She's still there with her nearly decapitated head looking right at me and even though we're together in death and I feel like I deserve everything because of her, my mother's voice reaches me again and I can almost feel her hands smoothing through my hair. 
            The bathroom door shakes and I can imagine them ramming their thick shoulders against it but all I can focus on is my mother, sitting beside me with my head in her lap and her fingers in my hair. The gentle look and concern in her eyes. 
            You don't have to do this. 
            Too late, I answer mentally as the door bursts open, a sound that reaches me in a distorted wave along with the heavy footsteps that round the corner. I can see their dark capes from the corner of my eye but I focus on my mother and how at peace in that moment. 
            A chapter coming to end. A fulfilling ending. She was right. I didn't have to do it. But, like everything else that had happened since my parent's murder, I hadn't had any other choice. 
            Nor did I want it any other way out.