Black Taff – FreshTaff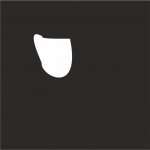 Thu, 12 Sep 2019
early 1980s
On the bridge high over the river Taff
a little girl drops her hankie, by mistake –
down, down – it floats ahead
(no Pooh-sticks competition this)
– white on the black, black water.
The mines are closing,
nostalgia over the camaraderie
of sharing in sweat and labour,
memories of the welcome work and income,
the fuel for industry and home-fires warmth,
but relief of release from the danger,
and end of waste-dust, slag-heaps:
clean-up begins
of land and river,
2009
Salmon returning,
International Flyfishing competition hosted at Merthyr.
In the centre of Cardiff
with astonishment some watch
a cormorant dive and emerge
wth a four-foot eel:
for twenty minutes they fought,
the eel wrapping itself around
the bird's neck, and being dropped,
four times, and retrieved,
and eventually, the bird swallowing it whole -
a bulge as it went down its neck!