The Mountain Code!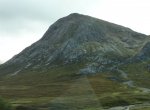 Thu, 16 Mar 2023
2 likes
'Climbing hills in sandals flimsy,
city clothes and fashion's whimsy,
ring 999 if things get grim, see –
help will come our way.
'We are to the mountains going
with no thought for what we're doing
if we 're hurt then we can sue them –
exciting place to play!
    Run, and lark, and sing-all,
    Oh, she's had a big fall.
    None of us know where we are
    –  now we can't find any mobile signal!'
"Called out in the change of weather
dangers faced to get wherever
search for some who shouldn't ever
have gone there today."                     (to tune of 'Men of Harlech')
[IP:inspired by a song title you remember from your childhood.  This was insipired by memories of my father's lusty singing of the humourous 'National Anthem of the Ancient Britons' or the 'Woad Ode' (to tune of Men of Harlech) I didn't know it by that title but just by some of the words and tune (see links) I used to enjoy the fun, rhythm and fun rhymes. What I've written comes from thinking about it but is nothing like it.]
https://en.wikipedia.org/wiki/National_Anthem_of_the_Ancient_Britons
https://www.google.co.uk/search?q=Woad+Song+youtube&sa=X&ved=2ahUKEwia6s...