Monkeys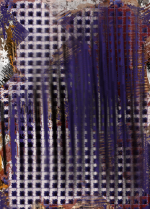 Fri, 07 Aug 2020
1 likes
"A trained monkey could do your job."
"Yeah, well an untrained monkey could do yours."
"A socially challenged, short-sighted untrained monkey could do yours."
"A deformed, senile monkey with one leg and a learning disability could do yours."
And that was the point at which we got to the pub. He held the door open for me, and then mimed slamming it in my face. I mimed smacking him in the forehead with the heal of my hand.
You see, me and Adam, we'd been me and Adam since the earliest days, since our mothers met each other in high school, hung out, stayed friends, both got themselves pregnant at about the same time, and spent every other minute at each other's house, the baby towed along, the two of us parked in a playpen, growing up together as if we were brothers. Knowing and loving each other inside-out.
Okay, so it sounds kind of hokey, but it was what it was. It is what it is.
And since a few years before we were allowed in, we'd been drinking at Tannerby more nights than not. The ambience, I guess. Well, at first, just the fact that they let us in, and some of the other bars didn't. But as we got older: the ambience. It's a nice place, the seats are all old-time wooden, the benches are velvety-padded; there's soft lighting, and pool tables, and a couple of dart boards, music that permeates the whole bar-room, but doesn't overpower it. You can dance, sure, but you can also talk without having to scream at each other or bend and squint, trying to work out what's being said.
So, the ambience. And Jenny.
Bring on the cliché. Enter, stage right. But Jenny was a waitress there, she worked almost every night, and she was fucking gorgeous. No getting around it. She had this kind of world-stopping beauty that has never failed to melt a man's heart. I know gay guys who fancied her. Soft, fire-gold hair; faultless skin studded with blue eyes; a smile that could make your heart speed up or slow to an almost stop. And she was effortless about it. She only had to turn, she only had to twist her head a bit to look at you: a man was lost. He was head over heels. I sure was. And Adam.
"So far out of your league, my friend. You can't even see her league from here."
"And a step or two further out of yours I'm afraid."
"Hey, Jenny!" we'd call out in unison.
"Hey guys." She was wearing a white dress today, lacy and knee length, with the Tannerby apron strewn over it. Her hair was tied back but there were some sexy wisps clustered around her face all halo-like.
We slouched onto bar stools.
"Usuals?" she said.
"Sure..." I was starting to say.
But Adam cut me short: "A couple of glasses of champagne please, Jenny."
"Oh?"
"The good stuff. If you got it."
She made a play-swipe at his head. "Nothing wrong with our bubbly. What's the occasion though?"
"It's Ricky's anniversary."
"It is?"
"One year of being gainfully employed. Today."
I was pretty on-the-fence about celebrating. Adam was more or less correct about my job being monkey-compatible. It really was just entering data from a form onto a screen, saving it, stamping it, moving on to the next. Adam worked delivery. We sparred over who had it easier. But at the same time, of course, a stretching future of unfulfillment, nights at Tannerby to drown that emptiness of purpose. Rinse. Repeat. Rinse. Repeat.
The champagne was good though, and I ordered myself some of the legendary chilli-coated onion rings to lift my mood.
"Well, congratulations," Jenny said, handing me my glass. "It's not a small feat these days. You deserve some champagne."
"Pour yourself one," Adam offered.
"Wish I could. Tannerby policy. You know that."
Adam made a fist. "Just let me straighten old Georgie out for you."
She ruffled his hair, "All talk, you."
Adam relaxed into it. He was all but purring, "Yeah, but good talk."
I asked her, "How long have you been working here now?"
"You know that."
"I lose count."
Her expression faltered for a moment. I watched the smile shrink and narrow. "It's nearly six years."
Adam said, "this would not be the same pub without you. Honest. We'd follow you anywhere."
"Uh-huh."
"Any place you worked. We'd make that our new local. Scout's honour."
"Anywhere there's booze. And you are no scout. They'd have thrown you out by the third meeting."
"Anywhere Jenny. Any pub in town."
She just shook her head at us. "You two."
"Us two."
It was always us two. Always had been, and always would be. I followed Jenny with my eyes as we talked and drank and laughed at inconsequential things. There was no getting away from the loveliness, the silken sexiness of every move.
"How does a girl like that serve drinks in our town?" Adam was in sync with my gaze.
"That's not a gift horse to look in the mouth."
"Right, now I'm looking it in the ass."
"Classy, dude."
"And you're not."
"It's a pretty fine little ass, I have to hand it to her."
"Yeah. I'd be all over that in a second if I could be."
"Who wouldn't?"
"Ahhhh. But not for the likes of us, eh buddy?"
"Sadly, sadly, no."
But he couldn't stay much longer. Early drop-off in the morning. "I'll drop by your office after work tomorrow, pick up this maudlin Jenny-gazing where we're leaving off."
"Sure thing, dude."
I'd moved onto a beer by then, and I sat in the half-light, consuming it slowly, thinking about how life had washed me up in this moment, in this place. All the other kind of lives I could have had but hadn't. Those days when I'd planned to be a teacher, those brief months of considering law, and then dentistry. Hard to remember, near the bottom of a fourth or fifth glass what had happened to those ideas. Why this life, and not one of any of those other ones I might have lived instead.
Jenny's shadow fell on me.
"Almost out of your hair."
She leaned over. "I don't mind." There was something in her eyes that could best be summed up as loneliness. She slid her hand over to mine, so that the fingers just barely touched.
"Jenny…"
"It's cold at home. Small and dark. I'm glad you're in my hair."
I shook my head. "I can't. You know… Adam."
Jenny sighed. "Yeah, I know. I'm sorry."
"I would, you know. In a heartbeat… if not…"
"Well sure, it's not like I don't still got it."
I downed the dregs. "I should be going." And I shrugged on my coat. I could hear a lively wind out there, and there was a forecast this evening for snow flurries.
As I was walking away, she said, "Adam's the same. He has the same line when I get a bit crazy and come onto to him."
"Yeah, I know."
She smiled. A smile that sinks battleships. And still… "I know you know," she said softly enough that I could only hear her in my head.
Picture credit/discredit: author's own work