Quarantine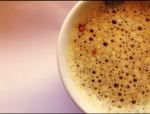 Sat, 30 May 2020
1 likes
The sun, the grass, a gentle breeze.
Months of quiet unease. 
Four walls, a computer screen.
You and me and nobody seen.
Coffee, often burnt, made for 9am, 
we bought a milk frother, I am
sure that without it I would have lost
any semblance of reality. Frost
settling (if frost can settle) on my ideas.
Was reality anything different to this? Clock nears
midnight and sleep is as far
from us as any star
has ever been. Seen 
nobody but you, me and my screen. 
And now we step intrepidly out 
and find the world seems to shout
constantly, leaving no second for 
acclimatisation, no more
than a minute and my eyes are burning,
buildings burning, skin burning.
Yearning to be back inside, minutes 
feel like hours and ours are the only minutes
I can account for, yet I cannot count on them.
And then
I feel the sun, grass itching my skin
and I am just sat within; 
I keep thinking that soon I can be home
and make a coffee with frothy milk, home
where I don't know if I like to be,
do I like to see
the marks on the walls that I should have cleaned?
I should have gleaned
from everything that you told me so explicitly 
that we were in this together; complicity.
Everything has been turned up so high;
and in that extreme silence we have grown; cry
out for something to change; but we are shrinking,
thinking less and yet our range 
of self understanding has reached beyond our walls.
Each time the facade falls a little more,
and each spoken word, uncovering a flaw,
slithers back to the few shadows left by the late light. 
Did I get that right?
Or did right and wrong disappear amidst a constant stream of neighbours barking dogs,
and tapping keys and neighbours barking dogs 
and staccato video calls and neighbours barking dogs
and looking out onto tarmac and closed shop fronts.
I pull at hairs and toe nails, and wait for men on television to pull stunts;
Evil Knievel; tricking my eyes.
We open the windows but flies 
find their way past our ears; 
so tired from listening for silent fears;
we are so alert as to be constantly tired.
'That man should be fired'
we all shout into the space that used 
to be somewhere you came back to but instead is now the four walls of the accused
and sentenced. But yet so wholly safe and comfortable as to make that statement seem ungrateful.
The kettle boils, the beans grind, the milk froths.