Bad Writing

Image: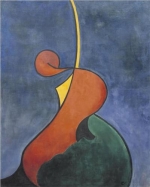 Mon, 09 Mar 2020
BAD WRITING
By Shane Scott
****
     Hadley Hadd, or as people called him, Hadd Hadd, had had a bad month. Things would get worse.
     "Do you trust me, MaryJane?"  Hadd Hadd asked the woman beside him.
     "No Hadley, I don't.  You are a strange man who believes everything is based on TV or movies."
     "Copy that."  Hadley answered cueing silly chaotic music.  Hadd Hadd so his audience wouldn't know MaryJane went off script.  Hadd Hadd had expected MaryJane to answer after a brief tense pause, "Yes, I trust you Hadley."
     Hadley felt relieved MaryJane went off script though.  If she had stayed on script he would, of course, needed to find some way of fucking her over, immediately, for her own good. 
     He also felt pleased being able to work 'copy that' into the conversation so quickly.  Script quota only required he say it another ten or twenty times in the current scene.
     "I've got your back, MaryJane."  Hadley still followed the expected dialogue.
     "I don't need you to have my back."  MaryJane insisted.
     "Copy That."
     Hadd Hadd had had to cue another longer round of silly chaotic music and added a few seconds of canned laughter.
     "Hadley, I won't be here next week."  MaryJane said.
     As she continued Hadley cued sad forlorn music. "I will be on vacation.  The nursing agency will be sending someone else."
     "Copy that."
     Thankfully, MaryJane seemed back on script.  The two of them had to be separated for a while   Love couldn't be that easy.  Hadley's audience would never buy it and his ratings would drop.
     Hadd Hadd knew MaryJane would be his love interest this season and possibly next.  Not only did she have the right name but also lovingly and tenderly nursed him back to health since the accident three weeks ago.
     An invisible car careened from nowhere and smashed into Hadd Hadd, with the front and back tires treating him like a squishy, inconvenient speed bump.  Worse, an angry pit pull jumped out the window of the suddenly visible car and mauled Hadley for several minutes. 
     While being mauled and also screaming, Hadd Hadd believed it was an unexpected plot twist writing him out of future episodes.  Blessedly, before that happened safety crews arrived and pulled the rabid dog off him. 
     Hadley sent a letter to his agent and studio telling them in no uncertain terms he should have been provided with a stunt double for that scene.
     "Hadley, you have to see your doctor tomorrow.  Don't forget."  MaryJane reminded him.
     Hadley wanted to start a sexy fighting scene.  He could roughly grab MaryJane and they could roll around in simulated sexual positions while holding a normal conversation about the most banal of topics.  Assuming MaryJane stayed on script, that wasn't a given, at the end she would profess her undying love for him.  His audience would love it.
     Hadley didn't think a sexy fighting scene could be filmed at the present time, not feeling very sexy with both legs and one arm in a full cast and two hundred and forty three stitches in his body.  He used to right hand, the side without a cast, jotting down a quick note about delaying the sexy fighting scene and rescheduling the shoot for when he recovered and felt sexy.  The studio would just have to be patient.
     "Hadley.  Did you hear me?" MaryJane's voice pulled him away from thinking about the sexy fighting scene.
     "Yes. Doctor tomorrow. Copy that."
     Hadley's frienemy, Doctor Hed Shrinka, played his arch nemesis.  Dr. Shrinka tried to confuse Hadd Hadd through subtle brainwashing, repeating over and over, the television was not a life instruction display terminal.  Dr. Shrinka used additional mental conditioning techniques often suggesting books were pretend and people didn't really act or talk that way.
     Hadd Hadd pretended to go along with Dr. Shrinka answering "Copy that" at the expected times. 
     He couldn't wait until the big reveal when he turned the tables on Dr. Shrinka.  Hadley's audience would learn he had known the entire time Dr. Shrinka was his enemy.  That would bring ratings way up.
     MaryJane began packing her things to leave and Hadley cued another round of sad forlorn music.
     After MaryJane left Hadley slowly took out one of the prescription pain pills the doctors gave him while cueing ominous music. Hadley hadn't bothered taking any of the pills previously but tonight he wanted to tease his audience, giving them a glimpse of the story arc for next season and what he would have to struggle with.
     Still with ominous music playing, Hadley took the pill and slowly chopped it into powder.  He slowly rolled a hundred dollar bill then snorted the powered pill. 
     The entire time Hadd Hadd hoped his audience was hollering at their own life instruction display terminals, "Don't do it Hadd Hadd!  Don't do it!"
     Hadley didn't worry about a silly drug addiction. He knew the only thing required to kick a drug habit was toss a few pills down the drain and feel a little unwell for a day.
     Once finished, Hadd Hadd put on an ashamed face and berated himself for a few minutes.  He loved giving his audience what they wanted.
     Then as he did most nights he started hand writing letters to other more popular real life people. No one had replied to Hadd Hadd over the long, lonely years but he understood they were A-listers and he wasn't.
     His first letter went to Sam and Dean.  They were experts at fucking each other over after hearing or saying "I trust you."  Hadley needed some advice about the supernatural monster that lived in his closet.
     His next letter he sent to some agents who held shields.  They were masters at working "Copy that" into even casual conversations.  Even better, they all ran around fighting people who tried to enslave mutationally challenged people.  In great episodic style, they then enslaved those very same mutationally challenged people, proving anyone who considered themselves the good guys always meant they were no better than the bad guys.
     His third letter he sent off to three pretty sisters who charmed him asking for help with the supernatural monster in his closet, although he called it a demon and asked for help vanquishing it.
     Hadd Hadd normally wrote at least half a dozen similar letters every night but tonight he felt too tired. He put on a pensive face and stared straight ahead for almost five minutes.  Audiences loved the overly long pensive face stare so he did it at the end of every episode.
     Hadley wasn't quite sure how he would kill Dr. Shrinka.  He also didn't know how to kill MaryJane. He didn't even want to. 
     But Hadd Hadd knew for good ratings not only did he have to kill his enemies but also the person he loved. Doing a bad thing for a good reason always justified the action.
     After killing both, Hadley knew he would get a slap on the wrist but when everyone understood his reasons they would begrudgingly respect him and all would be forgiven as they told him "It wasn't your fault, you weren't really you. Don't blame yourself."
****
     MaryJane hurried home.  She had a live stream scheduled on FarceBook that evening.     
     She now had almost one thousand watchers.  Even better, MaryJane had a pay section created on her webpage for what she called worshippers and currently counted over one hundred paying worshippers.  Sure, nowhere near the A-List influencers but MaryJane knew she was on her way.
     MaryJane learned early from analytical data her page views increased as did her watchers when she showed a little skin and had been showing a lot more than a little cleavage and side boob recently.
     Tonight, because her watchers and worshippers would click and giver her 'Luvs' and 'High-Fives', she wanted to give it back.  MaryJane lived for Luvs and High Fives, best payment ever except for money.
     Tonight she would give her worshippers something a little special.  The non paying watchers would have to wait a few days. 
     Tonight, MaryJane would have a little sexy undressing and dressing skit.  She knew the men, mostly, but not just a few of the women loved seeing her wearing her nurse's uniform. They would love seeing her take it off while tossing her long blond hair enticingly around as she stripped, showing her firm tanned Tai Chi toned body and the white lace bra over her full B cup breasts and thong she wore on her flavorless frozen yogurt, not fat ass.
     When MaryJane first started scripting the skit she felt it would only be topless.  But after thinking about it some she decided her watchers and worshippers deserved more and wanted to her watchers and especially her worshippers happy.
     She would slowly take it all off in profile and when her worshipers thought she wouldn't turn around, she would do just that. She wanted her watchers to see the small tight runway of public hair between her legs.      
     That would drive them all crazy and that thought drove MaryJane crazy. She wasn't going to be explicit.  She wasn't going to do porn.  But yes, she wanted her viewers to get a little something special and something they would think about after the live stream stopped.
     She giggled a little thinking about it. 
     MaryJane then began thinking about that strange man Hadley.  He acted like everyone watched everything he did, even change his clothes. She admitted to herself, aside from the casts and the current stitches as well as being obviously batshit crazy, Hadley was a good looking man. 
     The eight stitches on his face would leave only a small scar she thought would only increase the aura Hadd Hadd had that suggested he might do something dangerous.
     MaryJane wouldn't have minded rolling around with Hadley in some kind of sexy wrestling match on her live stream.  Her watchers would love that. 
     She knew at the end of next year she would get explicit for her worshippers.  She didn't want to do it too fast though.  They might unwatch her and find someone else. Her analytics would show a drop.  MaryJane would tease all her watchers and worshippers until next year.
     MaryJane considered the best way to stage her first explicit skit for end of next year wanting a good cliff hanger giving the promise of more to come. She also wanted to thrill her watchers and worshippers.  She loved thinking about them hollering at their phones, tablets and computer monitors "You're so beautiful MaryJane, take it off!  Take it off!"
     For the previous three weeks as MaryJane planned the skit she pretended Hadley was forcing her.  She would tell him "stop" and "don't" several times.  When he kissed her, she would resist a short while.
     Finally unable to resist any longer, she would put her arms around the back of Hadley's head intertwining her fingers in his hair and kiss him passionately saying, "Don't stop.  Don't stop." 
     That would make her subscribers and worshippers not just give her Luvs and High-Five's but drive them into a frenzied craze. 
     If Hadley hadn't been so batshit crazy she might have suggested it to him, telling him she planned it for next year after he fully recovered. It amazed MaryJane he survived the accident.
     Then MaryJane stopped mid step. 
     She had never seen any video or audio devices in Hadley's home but those things could be so small and cheap these days. There might have thousands of them all over the place and could be recording and broadcasting everything.  He might have millions of watchers and worshippers. 
     Hadd Hadd had a very nice home.  He didn't seem concerned about money either, obviously he had plenty. 
     Hadley certainly received a lot of mail but acted uninterested in most of it. He behaved as if he were expecting a specific letter from a specific person that never arrived.