The Beginning of the Other Side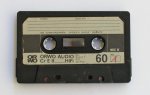 Sun, 21 Mar 2021
Devin rose about 6.30 am.  He wouldn't be out of bed at all at this hour ordinarily but wasn't he operating in holiday time now and all vitalised.  Imogen carried on in the sleeping state and purling winds of snore swept about her head, tassels of burgundy brown hair flapping to a rhythm on her left cheek.  Rarely had he witnessed her in the act of snoring.  Reason being sex was of the first order between them, abundant and unsparing it was, and rewardingly tiring, so they both slept like babies in the main. 
Before she awakened for their morning screw to get underway, Devin decided to get up and have a wander about the house, see if anyone else was up and about.  He slipped into his blue tracksuit and closed the door quietly behind him.  There was silence.  All the doors in the hallway were closed except for the loo door which lay half-open and you could hear the gurgling of its various systems inside.  He turned left and went to the kitchen, which he found to be misty this morning.  The light that poured in was a dour light smothering everything in a ghostly clag. The sun might have been up, but it was not long up and in no obliging mood at all.  Though there was no-one around, there was a smell of toast in the air which suggested someone had been in for breakfast recently.  And sure enough there was a partially eaten wholemeal crust on a plate on the table.  And cranberry sauce.  Jesus, he was already sick to death of all the cranberry sauce...
He was surprised when he got to the front room and discovered how clean everything was, considering the number of people gathered there the day before.  Not an empty glass or bottle.  Almost spotless.  They kept the place in good order for a crowd of hippies; from what he'd seen of them on TV, hippies were not often given to detergent actions in their day-by-day, but perhaps his preconceptions were coloured by the preponderance of those feral outdoor gatherings in the media, where those who gyrated in the fields and festivals were for the most part young; here they were older by and large, but for the college girl and the cameraman, and resolutely middle-class to quite frankly rich as fuck. 
He stopped at the bottom of the staircase because it entered his head that he hadn't been on the second level yet and wouldn't it be grand to have a gander at this bogman Imogen said they were keeping up there.  He had his hand on the banister and everything when all of a sudden he was distracted by music playing out the front.  Going to the window and pulling back the curtains, he saw Jeremiah and Everly Stewart outside on the grass slow-motion milking invisible cows in a state of Tai-Chi.  He'd seen that on TV too.  After milking the cows, they started grooming the hair of a great unseeable steed together.  Devin would have scoffed at all this in the past but now envy got a hold of him observing Jeremiah's rock-hard and bellyless physique, plus Everly's bosoms which were considerably fuller than those of his snoring baby doll back in the room – not that Imogen's weren't nice, they were just less spectacularly big and round.  Sinless baldies the Stewarts may have been but they were the pair of them a picture of physical excellence and that was undeniable.  Oh, he sure now looked forward to getting back for the morning screw. 
Out of a small radio on the grass, harps and flutes emerged formlessly to surround the couple in a mystical air and they were so deeply possessed by the music and riveted to their artful movements that they failed to notice Devin at the window.  Good job too.  Nobody wants to be caught staring out a window at people.  Wouldn't you be ashamed of yourself? 
When he turned away he saw in the room another sonic device before him.  There on the bean bag was the Ferguson tape recorder that Knox had been fiddling with for much of last night.  He'd call it coincidence.  But then again technology had its hooks in nowadays.  Wherever you looked, you were always bound to see a few buttons happening somewhere. 
He went over and picked the Ferguson up and flopped comfortably into the bean bag like a big child, something he had longed to do the day before, but would only have done if given the privacy afforded to him now. 
            Devin hadn't played a cassette tape before.  He'd seen them in the shops and they looked alright but the vinyl record remained king for him if undoubtedly less convenient to carry and store.  Imogen bought a David Bowie cassette once and he'd looked at the object for ages curiously like he was Galileo seeing a digital watch for the first time.   
He pressed the Eject button on the Ferguson and had a look at the cassette.  Certainly they were safer-looking than the records with the tape all spooled up and locked inside; the vinyl record in comparison was easier chipped or worse snapped in bloody two. 
The cassette said on it:  Rubycon Tangerine Dream. 
Ah, one of those crusty German groups with their electric lights and synthesisers.  Devin had heard of them but had never in fact heard them. 
He pushed the cassette into the loader again, lay back in the bean bag, pressed Play.
There was crowd noise. 
Glasses. 
Voices. 
Last night.
...and left me and Carmel there and not a peep out of us of course and a passionate lover yes an ethical lover I've had my fair share too exactly exactly aren't we right we are we are go away out of that I haven't and I wouldn't Hsssss.................                     Yes by the way streams of energy in the earth yes, I know I know I know what you mean but many don't sure they don't and because well it's an age of sagging optimists yeah sagging yeah but not quite down and out yet sure make room for faith I say fideio fideio symbolofideio Ah no why too greasy sure too sticky and I loooooathe them absolutely Hsssss..........                   No I had the eyes of an aye-aye complexion of a plate but I got by sure I always did and she loved me oh she did before all that before all went down and out but ah well once I was in a lonely place ah but now not so much yes Oh holy jesus god I nearly slipped there thanks aren't you godsent I swear to you I loooooathe that book but still the intellectual pleasures far outweigh the baser ones but how can a pleasure be base I misspoke I did did you Hsssss........                       you're right, they should pay the marksmen more no Marxists Marxists oh I misspoke they should be paid more too I agree whole and heart yep cuckoo clock mania will be back yep in the eighties no proof except I'll have a top up if you're tipping I will not a bother thanks
Hissss...........
It was not the German group.  Just voices.  Hard to pinpoint precisely who.  But definitely a recording of last night's shindig for he heard his own voice in there at least once---or one that sounded like his.  He'd not heard himself recorded before so it was just very difficult to say whether it was him or not.  Even racket had a different tone on tape.  He had enjoyed himself the previous night, went so far as to alter his posture towards flowery folk somewhat; but even so, listening to them all babbling now he was glad he hadn't participated in every conversation that went on because from the tape most of them sounded crackers. 
Crackers, yes, but nothing hair-raising, nothing sinister.  No mysterious threatening messages from the afterlife like those Imogen claimed to have heard on this very tape recorder.  On this very tape?  Maybe this wasn't the same one.  He decided to go through the rest of it and check to be certain; but...forward or rewind, what to do? 
Hmm, which way indeed? 
He chose to rewind the tape back to its beginning but whenever he pressed Play there was only silence...and still no German group...until eventually the last night's shindig started up again...and drivel. 
He ejected the tape and turned the side.  He pressed Rewind and kept rewinding.  Every now and again, he pressed Play.  But silence.  And no Rubycon Tangerine Dream.
He kept rewinding.  And rewinding. 
Until finally... when near the beginning of the other side...  
Hsssss
Níos mo custard le do thoil
Hisssss
It was a strange voice, to be sure of it.  And it was in Irish, just as she had said – well, as far as he was capable of making out.  He only knew a few words in the language and those terms and expressions certainly hadn't been learned in a school.  They had come to him in the form of murals and slogans and whatever the streets of Belfast had been kind to offer in his youth, a language hush-hush and unknowable yet living and breathing in corners and on walls. 
Custard? 
He wondered about that one, if it meant what he thought it meant.     
Image: wikimedia commons