Sideshow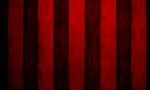 Mon, 16 Apr 2018
Dearest Aidan
I hope this finds you as well as when I last saw you, my son.  I wonder now where you are.  Out in that wide and wondrous void.  Sometimes I wake in the night and remember the magnitude of it and it frightens me.  I'm not sure when or where you're reading this.  You might have opened it as soon as you received it in which case these words of a restless mother might only strangulate your sense of adventure.  I hope not.  I pray you are getting on well with the other priests.  How is Father Geissel?  I have heard so much about him. 
I do hope you will cope with the savage nature of the sea.  I know you, my boy, better than anyone, and I never did see you as the seafaring kind.  In many ways, I am very proud that you are being so brave, but I'll be honest, I hope you reach land and the safety of warm lodgings soon.
I shall let you know how things are in our little hamlet.  Before you left, you may remember I told you a travelling circus was coming to town.  Well, they arrived not three days ago, and all manner of unrest has fallen upon us.  Last Sunday at mass, Father Corcoran warned the lot of us to be ready for a convergence of depravity.  You see, son, it is not a normal circus that has come into our lives, if you can call any of them normal at all.  This one has all those strange and unfortunate misshapen creatures you would hear about from your Uncle Patsy whenever he came back from England.  I swear to you.  Father Corcoran, being as you know protective of all God's creatures (he's such a nice man, isn't he), had us reach out to the poor calamities of nature and try if we could to deliver them from their sinful predicament.  So a few of us here in the community have been at that since the moment they rolled into town. 
Yesterday, I managed to invite two of them back to our house and fed them well with some coddle.  A boy and a girl.  They are a nice pair.  The girl is called Gwen and she has a tiny little head that is out of proportion with the rest of her body.  She has some difficulty speaking, and grunts the name Gwen mostly, but she's more charming than most of them around here, I tell you that.  The other one is called Lionel and he's a very intelligent skeletal wee man with arms and legs like twigs. 
Last night in the evening, I should tell you that a man came to our door from the circus.  A horrible looking fellow with a quare way of talking.  He said that Gwen and Lionel were to come out this instant because he was their owner.  How can that be?  I said to him.  He didn't know how to answer that question.  It was like he had never been asked that question before in his lifetime.  When he started to shout at me, your father came to the door, very upset, and told the man to eff off, which he did, not before waving his fist at us in a threatening manner.  I tell you, son, we've had some blaggards in the town before, but never ones like this.  Such cruelty in this world.  One hopes you will see more pleasant behaviour in those far off lands you find.    
Anyway, Gwen and Lionel are in your old room for the moment.  I hope you don't mind.  Gwen seems to like reading, so is it okay if she reads your books?  She has been enjoying Middlemarch, it seems. 
 Please write when you can, son.  I know that will be difficult in these coming months.
With love,
Mammy