1994 Vintage Sindy-Space 4x4 Camper Home Jeep Mountain Fun. Original Box.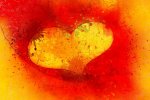 Thu, 21 Nov 2019
I'm haunted
by the Sindy camper van
I received for Christmas
in nineteen-ninety-four. 
I looked it up online
out of nostalgia, and the moment I saw it I was seven again.
The smell of the plastic, the colour of salmon.
Turquoise seats, purple trim
like a nineties tracksuit.
The mint-condition example on eBay
came with all of the plastic accessories.
A tiny plastic dining-set,
frying pan and spatula
boombox, tennis racquets
A pair of little dumbbells,
'cause Sindy is always living her best life.
The frying pan has a decal with eggs on it.
My doll had many mini-breaks, 
parked up behind the settee
enjoying a nice glass of OJ
in the aurora cast by the evening news
Thinking plastic thoughts
whilst her plastic horse looked on.
He is a majestic beast.
He has a love heart branded on his rump
which I drew in pink felt-pen
when I could not imagine a creature
more perfect.
I needed to express my undying love
and my ownership.
Twenty-five years later I'm haunted
by the thought of Sindy, her camper-van
her accessories, her horse -
her beautiful horse -
somewhere dark
Smelly. Rancid.
The horse's silver mane 
still shines bright
long after my atoms are dispersed
his still cling together.
An eternity of slow corruption
the love heart on his bottom a betrayal