Wake Up Call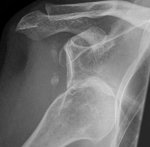 Wed, 07 May 2014
I was lying in bed, just revelling in
bank holiday languor when you
walked in and said 'can you
take me to hospital, babe.
I've broke me shoulder'
I leapt and flailed and tripped
and cursed myself for being so
fucking inept, and then we
drove in frantic silence and
waited in agonizing suspense,
and then the doctor pressed and
pulled and twisted and you held my
gaze the whole time and your
eyes were so wild and I was
shocked that such a savage
creature could be mine and I
must admit I fancied you just that
little bit more, like I'd only just
discovered that my tabby was a
lion, and then he pressed too hard
and your neck snapped up and you
gave him that look, like step back
motherfucker  or I'll bite and he
retreated very  swiftly, for such a
portly little man.
Next day your talk's delirious, your
face emaciated by pain and you were
too thin before, drifting in and out of
consciousness, hands scuttle and crawl
in your lap, lips munch and distort and I
feed you drugs and fags and tea and
soup and more drugs, but nothing's good
enough, and beside you I crunch crisps
guiltily as you writhe in agony and I
know it's heartless but I can't help it
if I'm hungry and sometimes you
talk to people who aren't there and
once I saw you kissing, so lovingly at
thin air and the room smells of
suffering and the dog keeps on
disturbing you or those dreams where you
jerk awake propel you into sudden torture
and I'm afraid your weak heart will
up and decide it can take no more
and I don't know what to do or who to
call, I dialled 111; the lady was brusque
to say the least and she knew fuck all,
and all I know is that I'm perishing
for fear of losing you.