We are so tired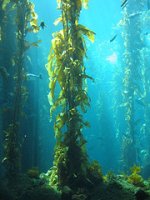 Sat, 24 Feb 2018
Treading water.  
Clawing at the surface but 
unable to keep our heads above it. 
Reaching out toward distant land 
where grieving lovers wring their hands
but the deep is immense and we are
infinitessimal and it drags us further and 
further out with every passing moment. 
They scream at us;  you must fight
but the deep is immense and the cold is
intense, and we are so tired. 
Perhaps we are weak, perhaps we lack the will
but there is treacherous ecstasy in surrender. 
When my body has shuddered its last and my
lungs are filled with dark water, the voices on the 
shore are lost to the wind, and I struggle no longer. 
Now we are free- we drift like seaweed- tell them to
leave us, tell them not to try to save us. I am a 
creature of the deep now, please don't let them
try to fish me out and force the water from my
sodden corpse. 
Let me smash into bloody fragments on antediluvian 
rocks, let the little fishes hide inside the sockets of my
eyes. Let me dissolve and become the water,
for I am so tired.