To February With Love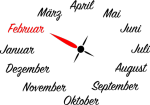 Sat, 08 Feb 2020
February entwines
with its beauty,
wrapping around
like an elusive gift,
as pulsating breath
draws in energy,
treasured sharpness
of cutting winter
saves me from sun's
garish – intense gaze,
this icy raw cold
brushes cheeks,
cooling spirit a
welcoming boost,
spurring me on as
last rays fade behind
wisps of clouds in a
palette of blue and pink,
inner heat will not escape,
wrapped up warm this
woolly hatted crown,
as these pavements
I tread with ease,
passing homely dwellings,
sometimes wondering of
their occupants! There are
gardens with high hedges,
weaving hidden magic
from view...secrets kept
safely tucked away,
then...as days go marching on
storms may empty their tears,
searching to create havoc;
but here again another day
I'll walk cloaked in warmth,
dancing breezes once more
calling out to me.
image by pixabay free.