IF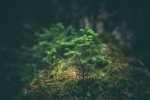 Mon, 22 Feb 2016
If! I traveled around many countries; I'd always come back again;
returning to my English homeland where my heart forever reigns,
it's because our changing of seasons gives nature all that's best,
for in work – sleep and play this land gives gifts; Yes! It is blessed:
If! I should wed my man at my ripe age; though I am old and gray,
offer to confess my love in forest on that warm Midsummer's day;
revealing all those hopes and dreams that we two now can share,
knowing all life's difficult complications will vanish into thin air.
If! Possible I would travel by horse and cart to meet my betrothed...
garland of wild flowers circling hair when at leafy; hollow grove,
then...with ribbons binding we'd promise to seal our solemn love ;
reading poetry by Keats to hidden creatures; as birds flit up above,
If! Feeling damp earth beneath our feet; dew of enchanting dawn...
sun rising atop flirtatious leafy, shining glade; capturing this morn,
where friends will join gladly...trees flourishing offering cool shade;
sharing love of nature's consent...celebrated sincere love conveyed,
If! We should listen carefully, sound greets rustling sparkling leaves;
maybe we'll hear proud green man whisper welcome on light breeze,
messages communicating silently from bark of gnarly old oak tree;
sending many ancient loving thoughts importantly for you and me,
If! Minstrel should bring fiddle or flute playing my requested tune,
while others with drums and tambourines play music for the groom;
we'll sing of forgotten castles; gallant knights; royal kings and queens,
you so proudly wearing crown of ivy; with me in long gown of green,
If! Full moon should appear in sky as we dance through the night,
we'll give thanks for nature's bounty...gaze in wonder at her sight;
feast on safe; wild mushrooms picked from the deepest forest floor,
join hands dancing around an open fire...as wilderness we explore.