Once We Shone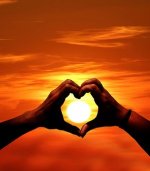 Mon, 13 Nov 2017
Photo from pixabay free
Holding your letters each one a gift,
remembering you took away my
darkest fears, we'd trip on wine,
laughed till tears rolled down our
cheeks, then filled glass after glass.
Do you remember when we followed a
blue unicorn which turned out to be in
our imagination? How we dissolved into
hysterics at our private musings. Never
mind the invisible threads of time,
wishing space between us would come back,
if only for one day and night, when we can be
together in the forest of dean, hear the hooting
of that wise owl tickle our dreams once more,
as what we were is now gone forever.
However trying to chase the memory, to embrace
that daring feeling though we often stumbled, it
was just a momentary loss. I breathe in fragrance
of patchouli it was your chosen oil, scent fills me
with such emotion of another place another time.
Softly gazing into my thoughts, picture you strumming
on your bass guitar, hearing that tune you struggled to
create, as waves of drifting melodies light my way.
Reflections of evenings spent in your room planning
our adventures all we needed, now melted, gone away.